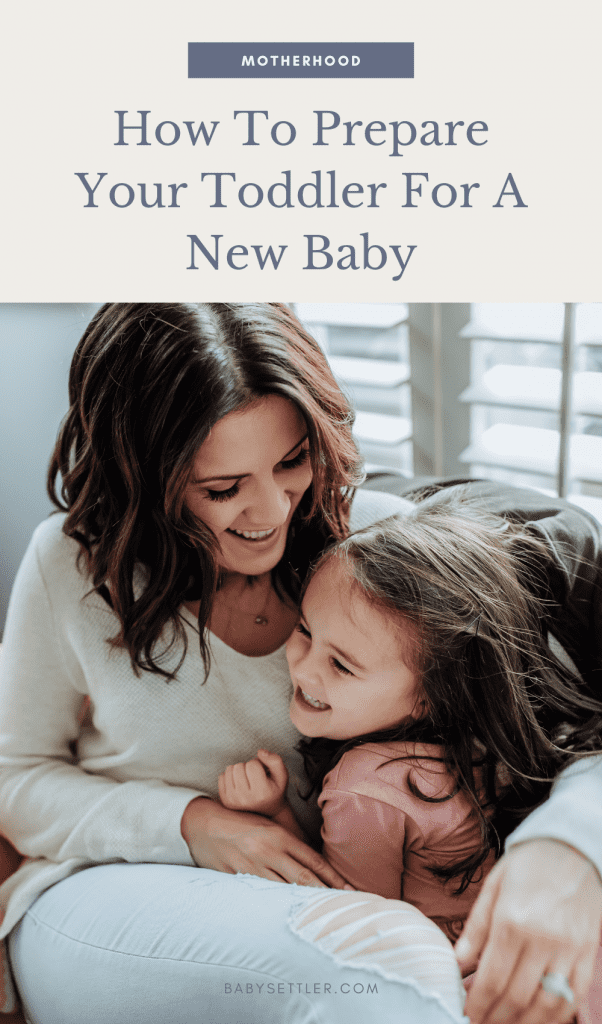 Are you getting ready to welcome your second baby into the world? It's an exciting time and you might be getting prepared for your new bundle of joy with a baby shower, getting a nursery ready, and cleaning off all the newborn accessories you used for your first child. 
Making sure your home is prepared for the new arrival also involves getting your firstborn ready for their sibling so that they can adjust to the idea of no longer being the only child in the house.
Before The Baby Is Born
Have An On-Going Discussion
A new baby isn't just going to change things in your own life, but he or she is also going to mean a lot of changes for your toddler. Speaking to them before big changes occur can go a long way in helping them prepare.
Let them know that they're going to be a big brother or sister to a new baby, which means things aren't going to stay the same. Things like who is going to get them ready for school, how your time is going to be divided, and other household adjustments can be discussed with your toddler.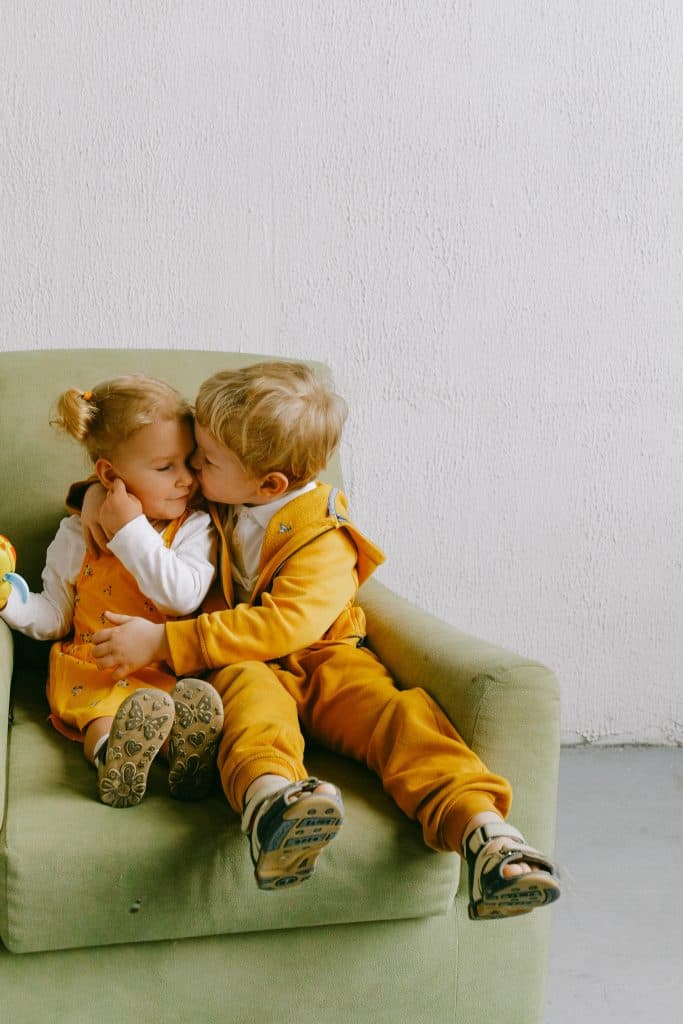 Keep the conversations short so that your little one will be able to understand, on-going in order to keep the discussion open, and positive so that your toddler will be excited to have a new baby in the home.
Start With New Routines Before The New Baby Arrives
You're going to have more on your plate after you give birth – a newborn needs a lot of attention and you also need your rest and relaxation time. So, routines involving your toddler might change.
Instead of overwhelming them with a new sibling and a new routine all at the same time, introduce the new aspects of your toddler's routine to them slowly.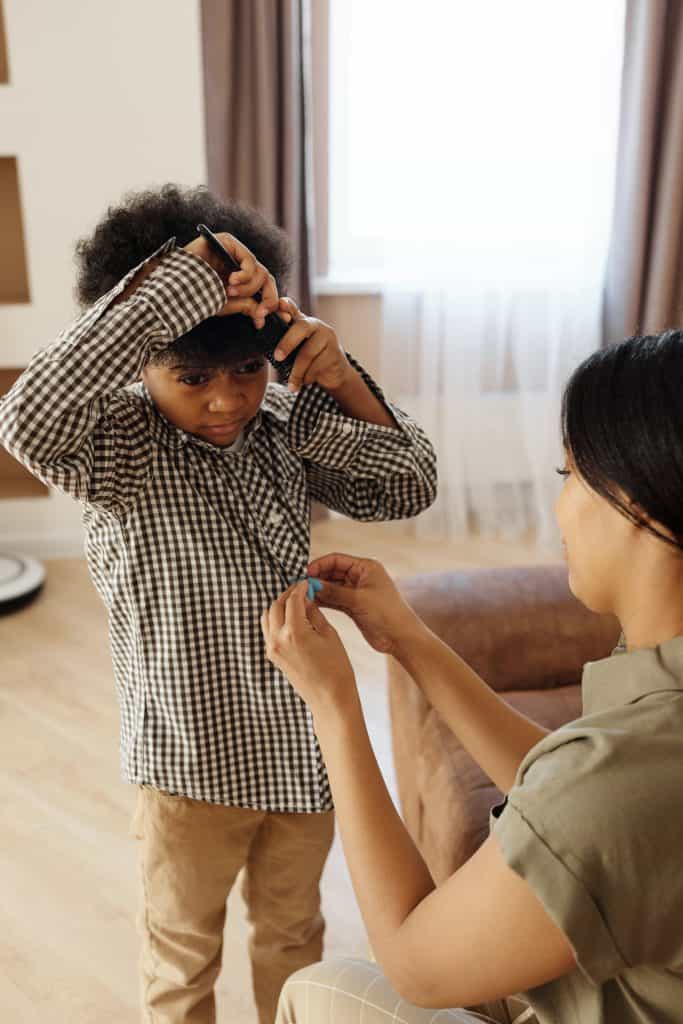 For example, if your partner is going to be making your toddler's breakfast in the morning and getting them ready for school, start introducing this a few times a week a few months before the new baby is due. This way not only does your little one become used to the change, but you and your partner have the chance to iron out the kinks before you've got a new baby that's wanting attention.
Get Them Involved In The Preparations
If your firstborn is at the age where they're able to give their opinions, getting them involved in the preparations for their sibling could help them feel excited. Ask them questions like, "What toy do you think your sister/brother would like?" – getting them involved can stop them from feeling left out.
Read Them A Story About Becoming An Older Sibling
Storytime is an amazing way to bond with your little one. Mixing in a few helpful books on what it means to be a big brother or sister can help them get ready for the changes ahead.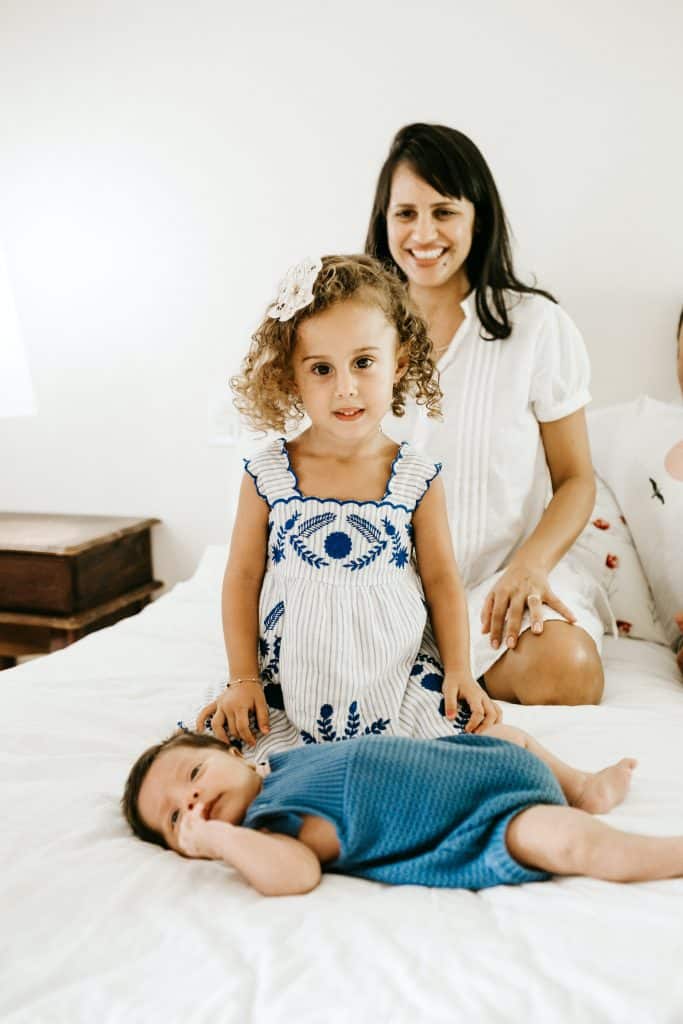 There are many books to choose from. One of Living For The Sunshine's recommendations is Babies Don't Eat Pizza: A Big Kids' Book About Baby Brothers and Baby Sisters and it goes through many important topics involved in welcoming a new baby in a kid-friendly way, from how babies grow to how to play with and help babies.
After The Baby Is Born
Spend Some Quality Time With Your Toddler
When you welcome a new baby, your schedule turns upside down – you are completely responsible for a new life, and that takes a lot of time. Your days revolve around your new baby and what they need.
However, it's important to remember that your toddler is going through an upheaval, too. Try to fit in some quality time with your firstborn. A cuddle, story time with just the two of you, or playing one of their favorite games can instill the knowledge that they're still an important part of your life and ease any jealousy they might be feeling.
Don't Leave Them Out Of The Gift Giving And Receiving
After coming home with your new baby, friends and family might pop over to meet the little one and to give gifts. This can cause jealousy in your toddler, as they may feel like they've been forgotten. There are two ways to help them feel more included: let them help unwrap the gifts and have gifts for them.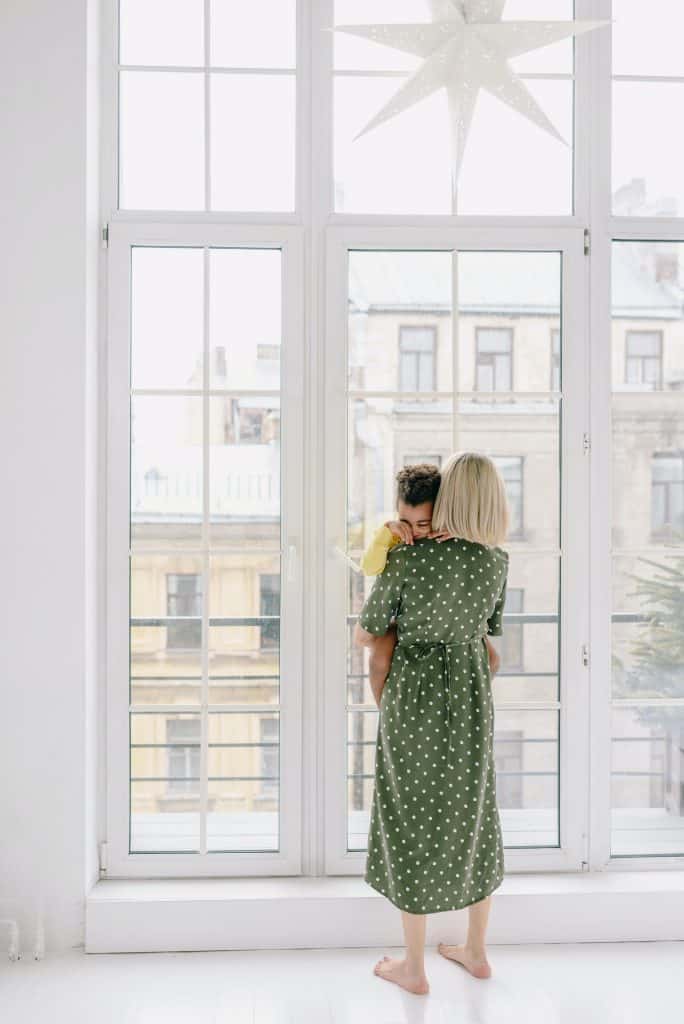 Tell your toddler that their sibling needs their help unwrapping the gifts, and if the gifts are toys, encourage your child to play with them with their baby sibling.
What To Expect recommends, "Once in a while, surprise your older child with a big-kid present you happen to have at the ready. Nothing fancy — just a little something that says 'being a big sib rocks,' like a new set of markers and a giant pad, a coloring book, a book, a puzzle or even a sheet of stickers."
Help Your Toddler Form A Bond With Their Sibling
Dollar Mommy Club suggests helping your older child form a connection with their baby sibling by drawing their attention to positive things the baby is doing and putting a sibling twist on it. "When you notice that your baby is smiling or laughing at your toddler. Say something like 'your brother/sister thinks you are so silly' or 'your brother/sister loves having you as a big brother/sister'.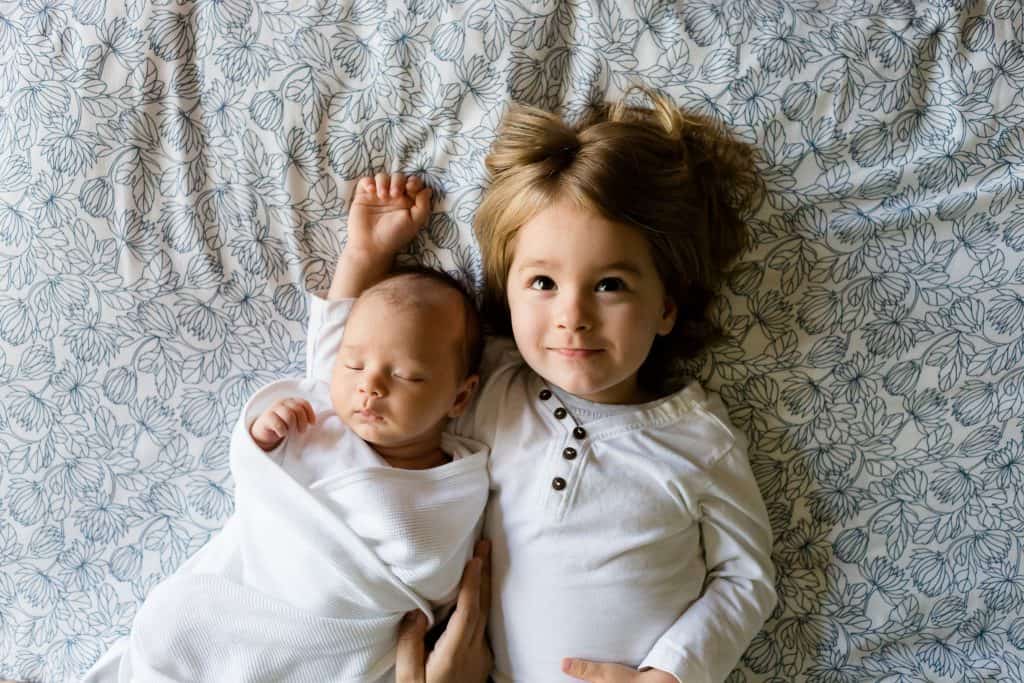 Reinforcing this connection can help your toddler become excited with their new role as the older sibling.
If you are getting ready to welcome your new little bundle into the world, visit our resources page where you can download useful freebies to guide you through this incredible time. From a hospital bag checklist to breastfeeding and pumping assistance, explore guidance and support that can help you through the experiences of birth and looking after a newborn.