Feeding your baby is one of the most intimate yet challenging parts of being a new mom.
They say breastfeeding is "natural" but it comes with a boatload of challenges and questions. Is my milk supply enough for my baby? Can I switch to formula? Is my baby still hungry? Is this pain normal? Is my baby growing? Is it safe to mix breastmilk with formula?
Find a time that works for you and after a few clicks, your meeting is scheduled!
All of our providers are highly qualified to help you find success.
We'll help you establish a routine so you can confidently navigate feedings and get more sleep.
Looking For A Lactation Consultant In Ellijay, Ga?
Let the Baby Settler team help you! We have lactation consultants locally right here in the North, GA Mountains.
Breastfeeding is an extraordinary experience for you and your sweet babe. But if it's not going as well as you'd hoped, you're both probably feeling a bit overwhelmed and frustrated. A lactation consultant can make things better.
With helpful tips, expert advice, proven resources, and emotional support, a breastfeeding consultant ensures your journey benefits you and baby.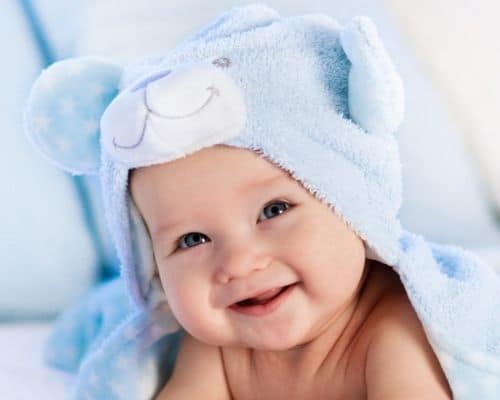 Baby Settler helps babies eat and sleep better
When it comes to babies, sleeping and eating are inextricably linked. Feeding affects baby's sleep, and sleeping affects baby's feeding. So if one isn't going well, you can bet the other isn't either. Baby Settler in Ellijay Ga. helps you discover exactly what your baby needs to overcome the sleep-feed struggle. Our breastfeeding experts help you establish a routine, navigate feeding confidently, and (finally!) get some rest. You'll feel confident in your ability to understand what your baby needs, so everyone is happy and well rested.
Signs you need a breastfeeding expert in Ellijay, Ga.
You may not think you need to consult a breastfeeding coach. But if you are experiencing any of these issues, we can help.
Is your baby not gaining enough weight?
We can troubleshoot the issue and recommend different feeding positions, routines, or tools to help your baby thrive.
Are your breasts engorged or your nipples painful?
Something isn't working as intended. Our baby feeding consultant services can identify the problem and suggest solutions.
Is your milk supply insufficient?
A good milk supply is vital for success. Let us offer you tips for establishing a good milk supply so baby gets the nutrients he needs.
Do you need emotional support during your postpartum journey?
If postpartum emotional issues are creating barriers, we offer judgement-free assistance. Please reach out for help.
Do you have multiples or a baby with a congenital issue?
We can help you overcome challenges presented by medical conditions or multiples.
Are you thinking about switching to formula?
Fed is best, but before you make the switch, reach out for help. Our breastfeeding experts can help you feed your baby naturally.
Why should you schedule a consultation with Baby Settler?
A breastfeeding professional helps you find a nursing method that works for you and your baby. If you're a new mom or breastfeeding for the first time, you may be overwhelmed with your baby's needs. Even moms who have breastfed previously may encounter challenges with a new baby. After all, every child is different so what worked for one may not work for another. A lactation coach helps you remove barriers to success so you and your baby can be happy, healthy, and well-rested!
Baby Settler helps you with problems like:
Refusal to feed
Latch issues
Trouble establishing your milk supply
Poor baby weight gain/failure to thrive
Problems finding a comfortable nursing position
Baby falling asleep at the breast
Painful letdown
Soreness and pain in the nipples
Low milk supply
Pumping questions
Engorgement
Emotional barriers to breastfeeding
Pumping and returning to work
Weaning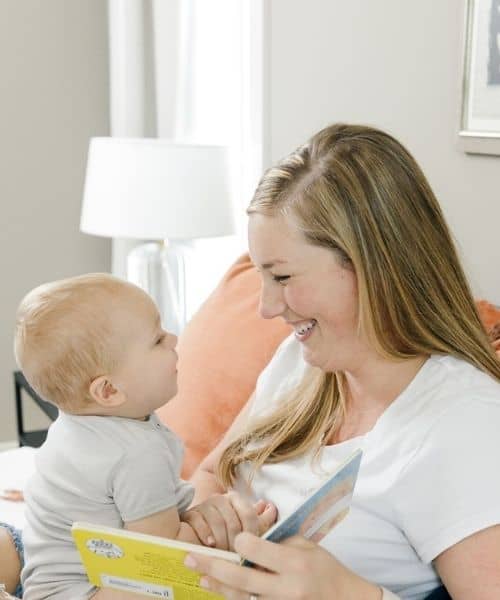 What can you expect during a consultation with a lactation specialist?
Your lactation consultation will be personalized to your needs. We can meet with you wherever it's convenient: the hospital, your home, work, or even on a virtual platform. Your breastfeeding specialist will watch your baby nurse and look for any obvious issues. You'll also discuss your unique challenges, identify goals for success, and discuss ways to achieve those goals.
Your location coach will also:
Ask questions about your and your baby's health, including information about pregnancy and delivery.
Ask how many wet diapers baby has every day and about baby's bowel movement patterns.
Check your baby's appearance and behavior.
Examine your nipples and watch baby during feeding to ensure proper latch, breathing, and swallowing.
Adjust your positioning and correct any problems she identifies.
Many women choose to meet with a lactation consultant before baby arrives. Armed with professional advice, you'll be ready for baby's first hours with you. You'll feel confident and reassured from day one. And if breastfeeding doesn't go as well as you'd hoped, you'll know who to call. In-home consultations can address common feeding problems or more serious concerns like clogged milk ducts or mastitis.
A team of dedicated, caring providers who are committed to your success
We want to empower families for feeding and sleeping success using evidence-based knowledge and support. Baby Settler includes a team of registered nurses, internationally board-certified lactation consultants, and nurse practitioners who care about the whole mother and child. We want you to succeed. We want you and your baby to enjoy this remarkable experience. Working with us, we'll help you identify your goals and create a plan to accomplish them.
Schedule a lactation consultation with a breastfeeding expert in Ellijay, GA.
Our team of professional breastfeeding coaches is ready to help you overcome challenges related to your baby's sleeping and eating routine. Reach out today for assistance. We look forward to meeting with you during a lactation consultation in Ellijay, GA.