Feeding your baby is one of the most intimate yet challenging parts of being a new mom.
They say breastfeeding is "natural" but it comes with a boatload of challenges and questions. Is my milk supply enough for my baby? Can I switch to formula? Is my baby still hungry? Is this pain normal? Is my baby growing? Is it safe to mix breastmilk with formula?
Find a time that works for you and after a few clicks, your meeting is scheduled!
All of our providers are highly qualified to help you find success.
We'll help you establish a routine so you can confidently navigate feedings and get more sleep.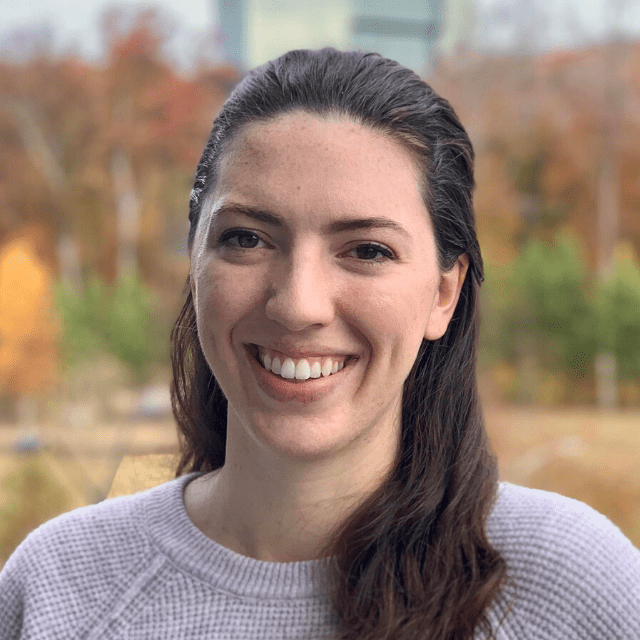 Maura Devlin
RNC-MNN, BSN, IBCLC
Pregnancy can be a wonderful time of excitement and anticipation. Many women specifically look forward to breastfeeding after giving birth. You may be one of those women: a mom who envisioned breastfeeding as a natural process of nourishing your baby while bonding together as mother and child. Isn't that true about breastfeeding?
Well, it certainly can be, but what isn't commonly discussed is the fact that there may be obstacles to overcome in the process of breastfeeding. The struggles are varied, but too often, feeling helpless and fearing failure, the struggling mama lets go of her desire to breastfeed. She feels sad, defeated, and maybe even guilty. She doesn't know where to turn for help, and the voices all around her (sometimes offering conflicting advice) clamor in her head. She might not know that there is help available. And that's where we come in.
We Are Certified Lactation Consultants Right Here In Raleigh, NC
What do you do if you encounter trouble when your milk comes in and you and your baby are desperate for breastfeeding to work? You reach out to Baby Settler. We can help you. We are breastfeeding experts skilled at guiding mothers and babies in the sometimes distressing experience of breastfeeding. Our company objective is to connect our certified lactation specialists with breastfeeding moms who need professional, third-party input and support.
Baby Settler exists to help new and seasoned mamas alike succeed in breastfeeding. We invest personalized attention, specific tips tailored to your needs, and one-on-one support.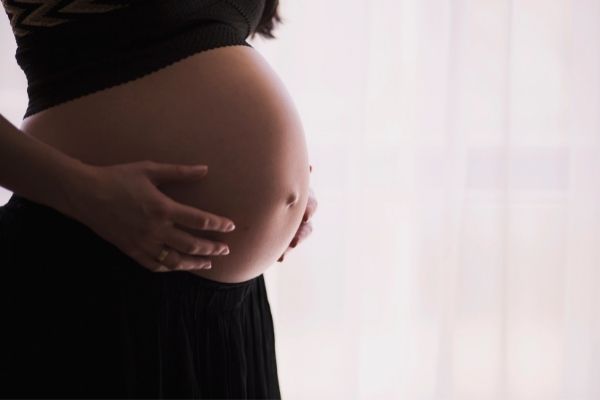 Raleigh, NC, has its own certified lactation consultants who are equipped to offer solutions to the specific breastfeeding challenges you and baby are facing.
Are You Looking for a Lactation Professional in Raleigh?
Baby Settler's staff of certified Breastfeeding Consultants are all registered nurses, and as such are uniquely positioned to come alongside you. Your lactation expert will listen to what you have been facing. You will feel safe and supported by our team of lactation nurses who possess both expert knowledge and exceptional bedside manner.
We at Baby Settler want to reassure you that you are not alone in your breastfeeding struggle. Our extensive field hours with over a thousand mothers have exposed us to an array of problems mama and baby can face when working out breastfeeding kinks. Maybe you feel like the shape of your nipples may be preventing your baby from latching on to nurse.
Perhaps your baby is latching on, but causing you toe curling pain in the process. It could be that you fear that your baby is not getting enough milk each time you nurse. You may even be dealing with a combination of challenges and insecurities to the point that you are considering giving up on breastfeeding. We ask that you reach out to us if any of this resonates with you.
As a resident of the Raleigh area, you have access to lactation professionals whose passion is to help new and seasoned mothers overcome breastfeeding obstacles. Baby Settler is eager to come alongside you on your personal breastfeeding journey. It is not too late to call us or fill out the contact form to make a connection.
Think of us as your lifeline when you feel like you are sinking in a sea of doubt, insecurity, and struggle as a breastfeeding mother. We will listen, and we will help you. You will feel good about taking a step in the direction of changing the course of your breastfeeding journey.
It would be our privilege to partner with you and your baby offering personalized, professional assistance which only a Baby Settler baby feeding consultant can offer.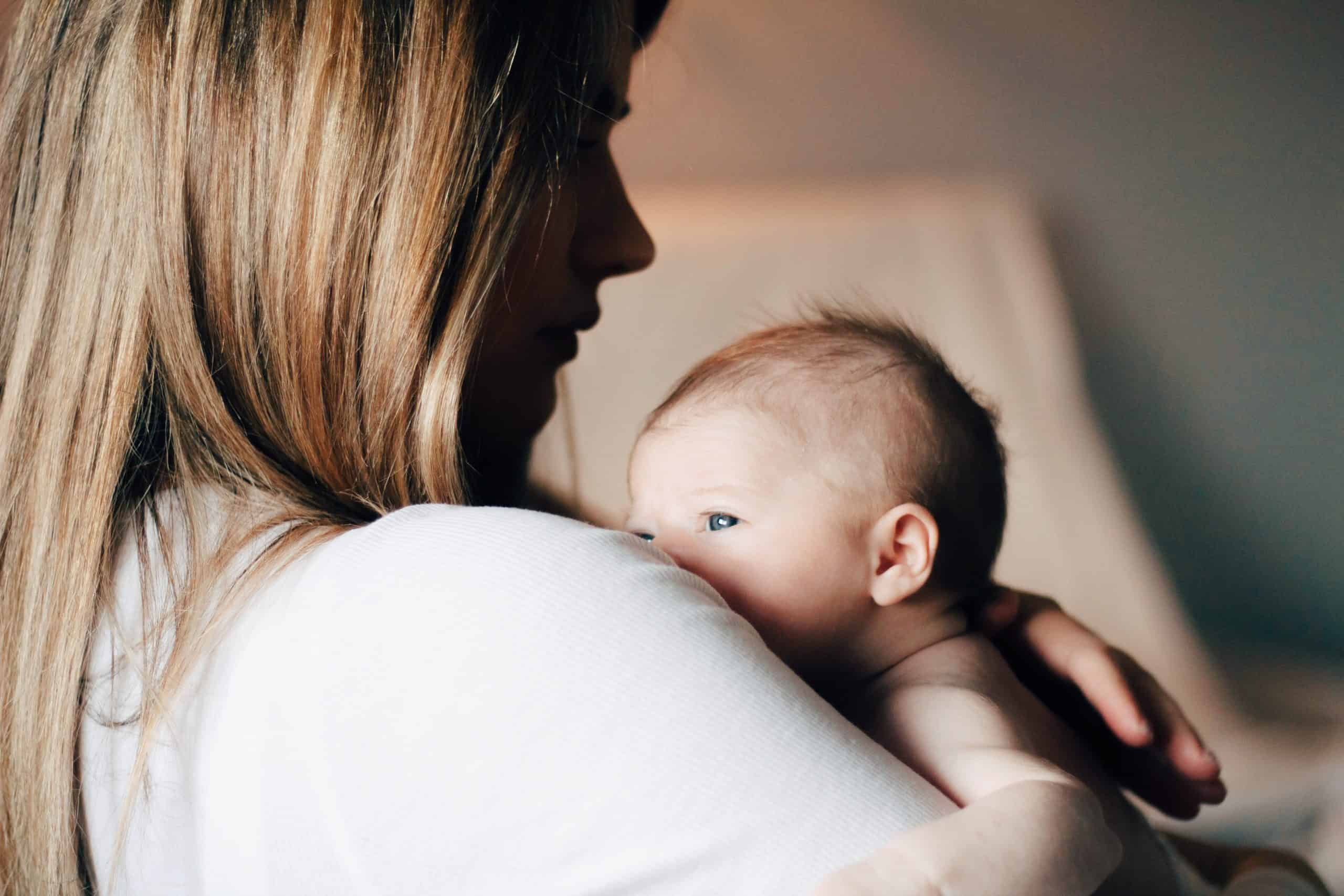 Are you located in the Raleigh area, and wanting to get a head start as you anticipate breastfeeding once you give birth to your baby?
If so, you have landed on a trusted resource who can help you take advantage of this time you have before baby arrives. By scheduling a virtual breastfeeding consultation with one of our lactation specialists, you will be on track to welcome your newborn and begin your breastfeeding journey with confidence.
We will equip you with breastfeeding tools and tips which will help you stay relaxed. And if challenges arise, you will have troubleshooting know-how in addition to your Baby Settler Lactation Consultant who can help you develop a breastfeeding approach which works for you and your baby. You are wise to schedule your one-on-one virtual visit in advance of your due date so that when baby arrives, and you are feeling overwhelmed and sleep deprived, you know what to do.
Reach out to us at Baby Settler. The personalized support you will receive from women who can not only empathize, but also strategize with you will prove invaluable. Our lactation consultants have the ability to put your mind at ease while getting you and baby on course in your breastfeeding journey.
When you choose Baby Settler, you choose credentialed breastfeeding specialists who are caring, skilled, patient, and resolved to see you and baby succeed and thrive.
Call Us if You Answer YES to One or More of These Questions:
Has your breastfeeding experience been disillusioning?
Are you overwhelmed and confused by the flood of advice you are getting from well-intentioned family and friends?
Do you feel like you are following the textbook pointers for breastfeeding and still feeling less than successful?
Are your breasts sore, cracked, or even bleeding?
Are your breasts large, hard, painful, and tingly (engorged)?
Do you have a sinking feeling that your baby is not satisfied after feedings?
Is your baby not latching on to the breast effectively?
Do you feel awkward or uncomfortable with the baby hold you use while breastfeeding your baby?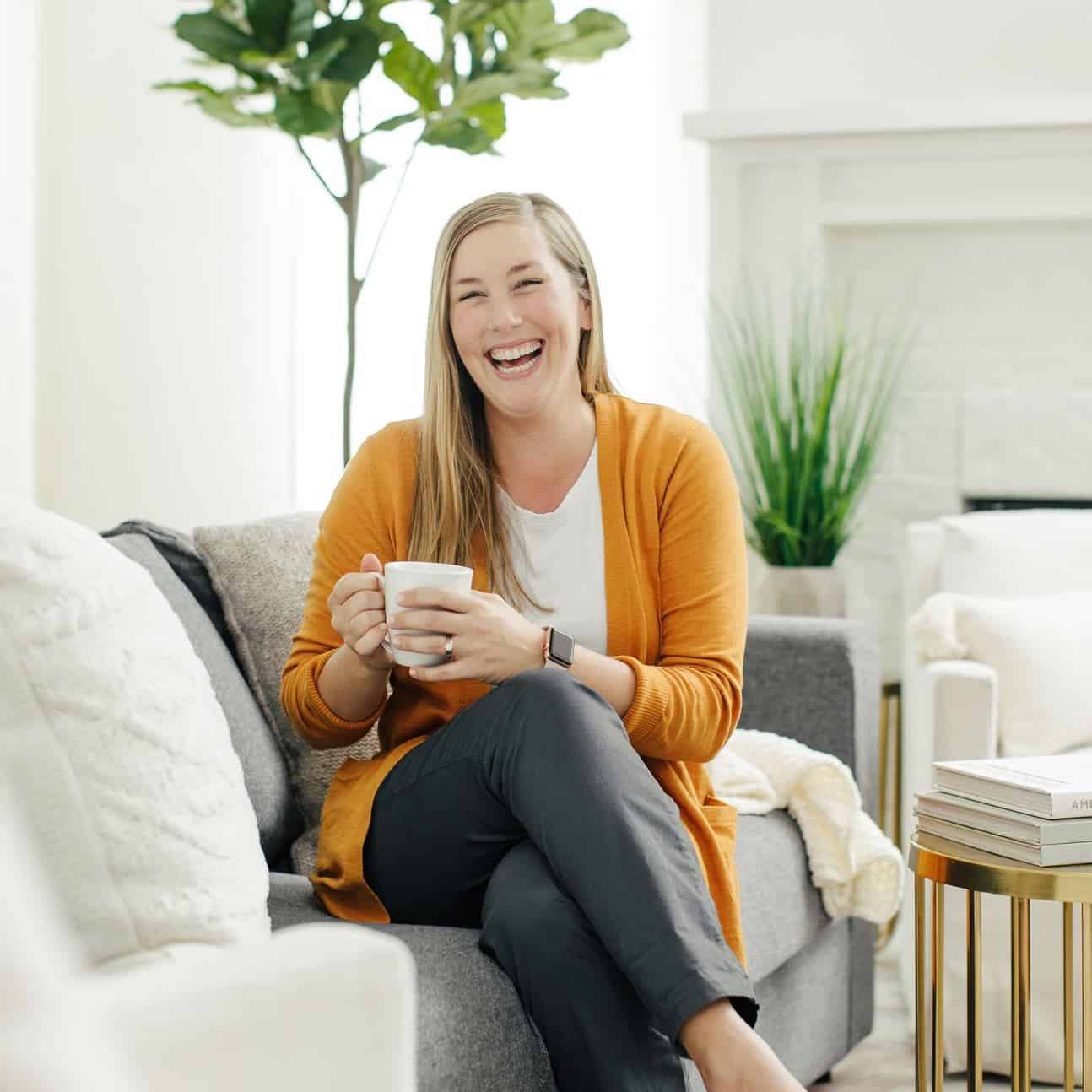 A Local Lactation Consultant In Raleigh Offering Personalized Expertise
If you have been on the hunt for a Certified Lactation Specialist in the Raleigh area, you have found the source you've been looking for: Baby Settler. Founded by Hillary Sadler, Baby Settler employs registered nurses who are experienced and trained lactation professionals. Hillary herself has offered her personal and professional advice to over 1,000 mothers and babies seeking help on their breastfeeding journeys.
As a new mother, Hillary was inspired to pursue a career in nursing. Hillary developed a vision for helping new mothers, so she completed nursing school and began a career as a labor and delivery nurse. Years into her career, having spent time with numerous new and seasoned mothers, Hillary became drawn to the idea of becoming a certified lactation consultant.
Ultimately, this highly motivated wife and mother of three married both her personal and professional experiences to start Baby Settler, a company committed to offering moms and babies essential support during the critical time period following birth and after baby comes home.
The mission of Baby Settler is to offer expert lactation and sleep training to growing families. Hillary's team of breastfeeding and baby specialists partner with families during the exciting, exhausting, delightful, and often stressful postpartum time period.
In a perfect marriage of her personal and professional passions, Hillary Sadler's Baby Settler offers mamas and babies the help they need on their paths of breastfeeding and sleep. Since breastfeeding and sleep are directly correlated, Baby Settler's scope of lactation consultation wisely includes sleep training as well.
A Snapshot of a Lactation Consultation
You deserve to know what to expect in a Baby Settler consultation:
Your lactation nurse will take time to learn about your health and that of your baby, especially as it relates to your pregnancy, labor, and delivery.
Your lactation specialist will inquire about how breastfeeding has been going. She will ask you about the number of wet diapers your baby has each day and what bowel movement patterns you are noticing.
Your lactation expert will ask you to describe your baby's appearance and behaviors.
Your breastfeeding consultant will evaluate the appearance and shape of your nipples, and watch baby during a feeding. Baby's positioning, latch, swallowing, and breathing all play a part in the breastfeeding process, and your lactation nurse knows what to look for in order to improve the process for both you and your baby.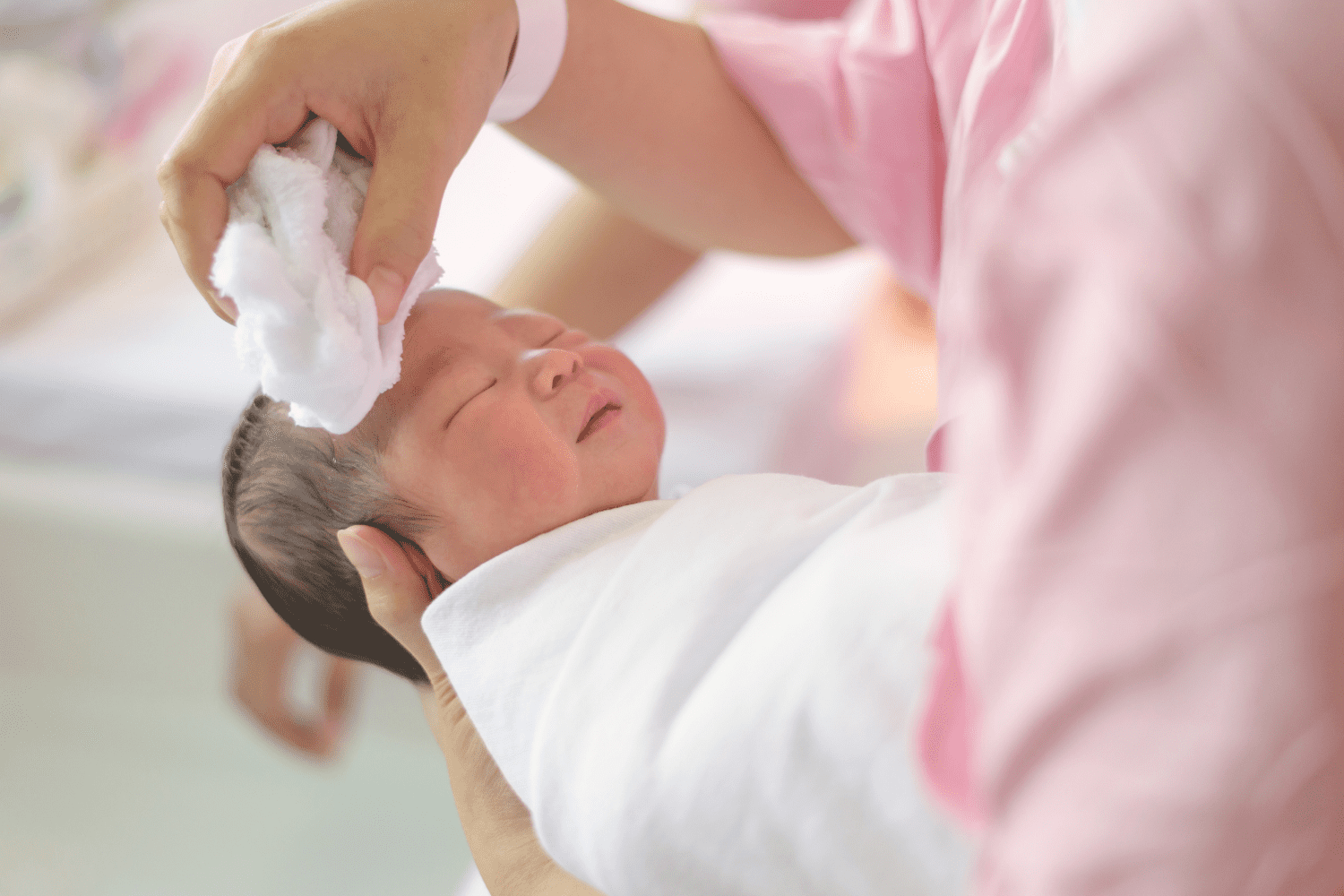 A Tad More About Us
Baby Settler is woman-owned and women-run. Every registered nurse employed by the company is personally vetted by its founder, Hillary Sadler. What is true about each Baby Settler lactation consultant is that she is not only a registered nurse, but also a caring, seasoned mama herself. When you need breastfeeding help, this is reassuring.
You don't just want anybody coming alongside you in this very personal journey. Baby Settler stands alone due to its professional and personable team of lactation consultants. This makes all the difference when you are deciding which company to engage when you need breastfeeding help. While a medical website article can offer you pertinent breastfeeding advice, Baby Settler is going to be your trusted resource in Raleigh who can deliver the personalized lactation consulting you need.
Whether you are desperately seeking individual help on your breastfeeding journey, or looking for confirmation that things are going well, we can give you the one-on-one attention you and your baby deserve. Your Baby Settler certified lactation consultant R.N. will exceed your expectations. For this reason, we encourage you to reach out to our professional lactation experts at Baby Settler.
Whether we come to you for a private session, you come to us for a personalized office visit, or we meet for a virtual lactation consultation, you will feel encouraged by connecting with Baby Settler! We're sure that we can help you and baby thrive.
Download my free recommended routine.
I'm giving you my recommended routine that covers 2 weeks through 6 weeks, straight from my online course Babies Made Simple.
(Plus, an extra set of tips for establishing that routine!)