1:1 Sessions with hillary
Book a VIP Package with Hillary
Develop a relationship with someone you trust while getting 1:1 support during the first year of your baby's life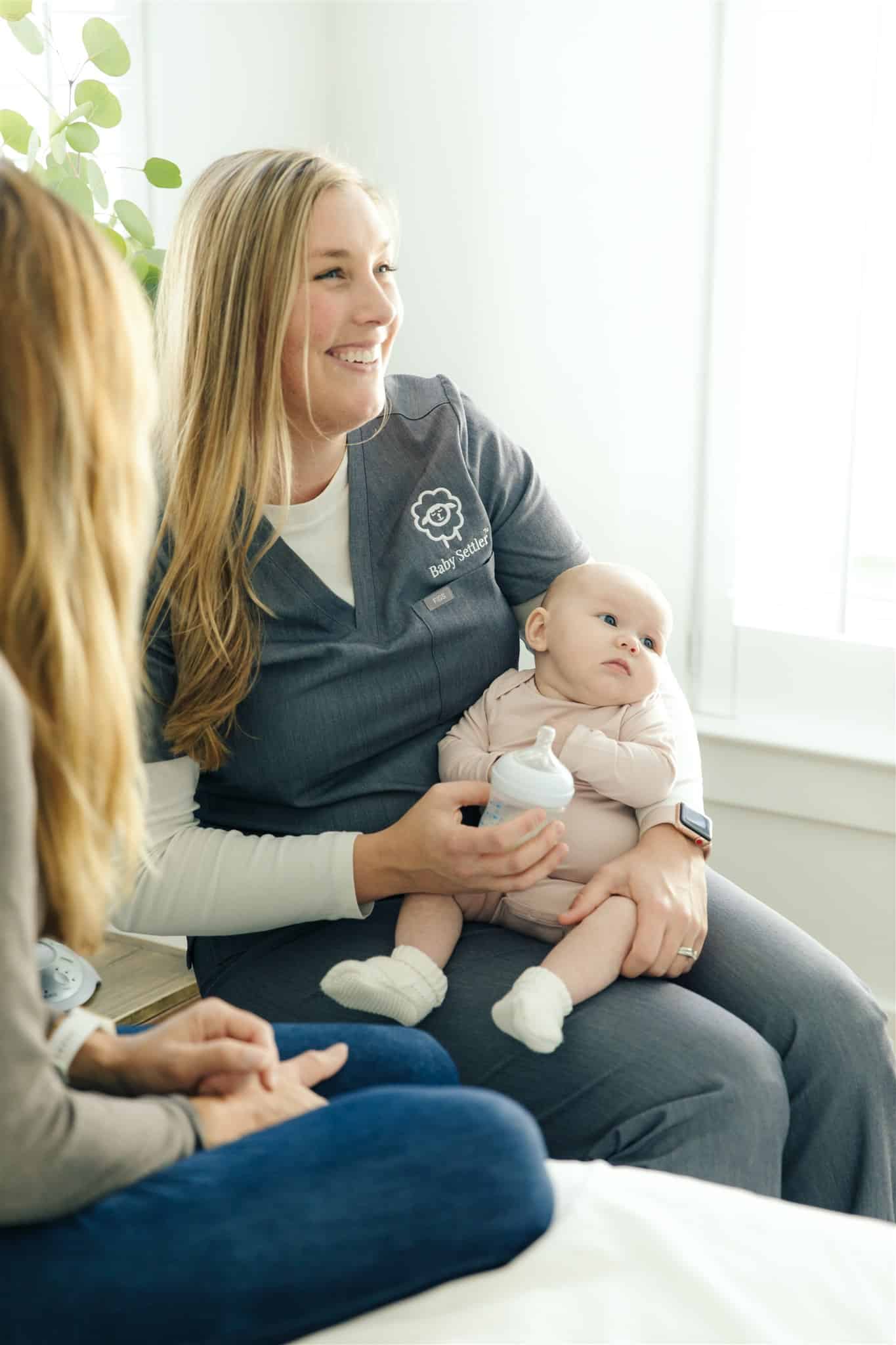 When you're pregnant, everyone wants to give you advice.
Your sister-in-law is emailing you the PDF to her birthing method
Your bff is texting you links to their favorite PP underwear
Your coworkers are DMing you IG baby sleep accounts
The bagger at Target is telling you which pacifier to buy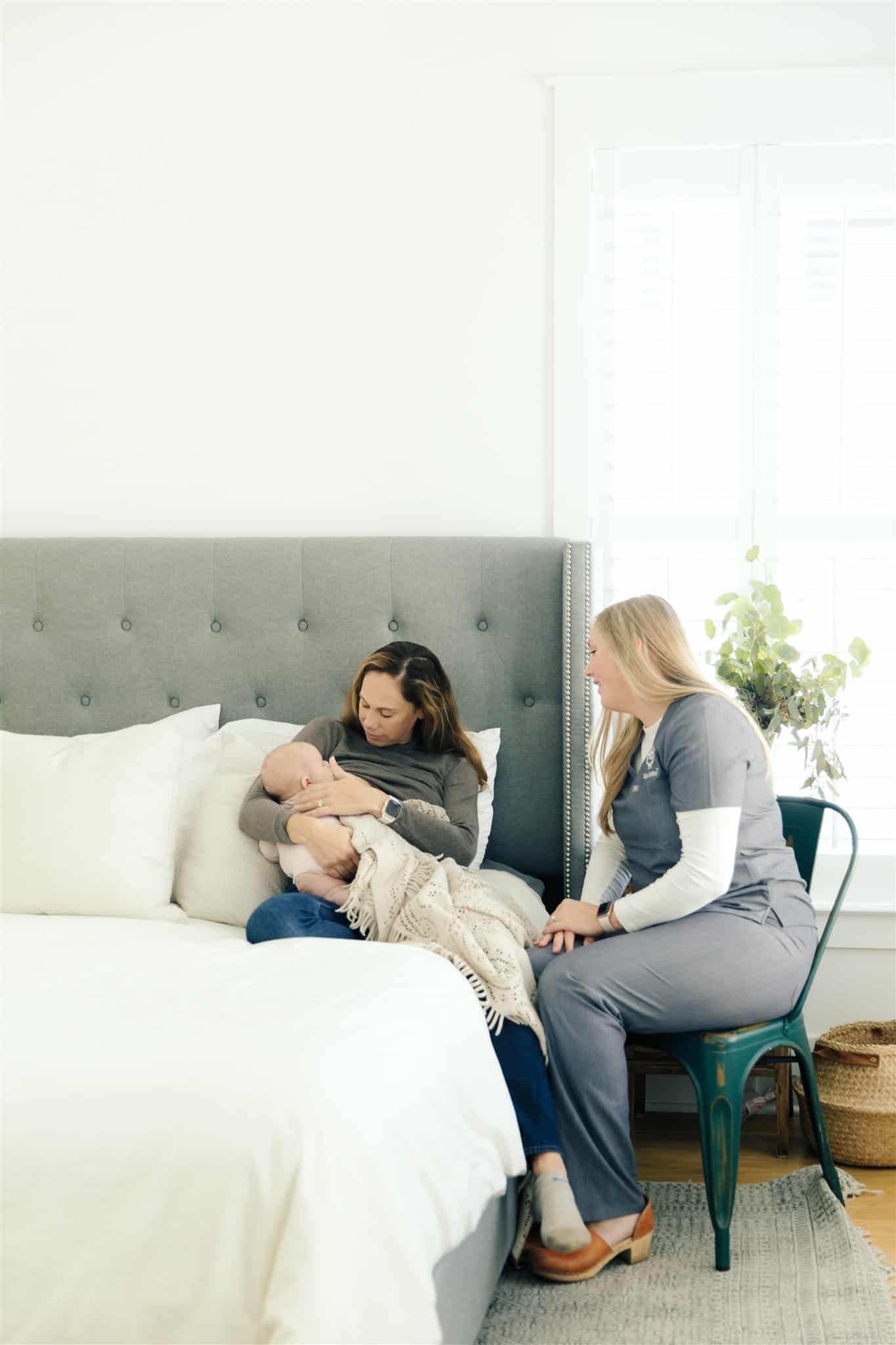 Do you wish you could silence the voices and have a go-to expert instead?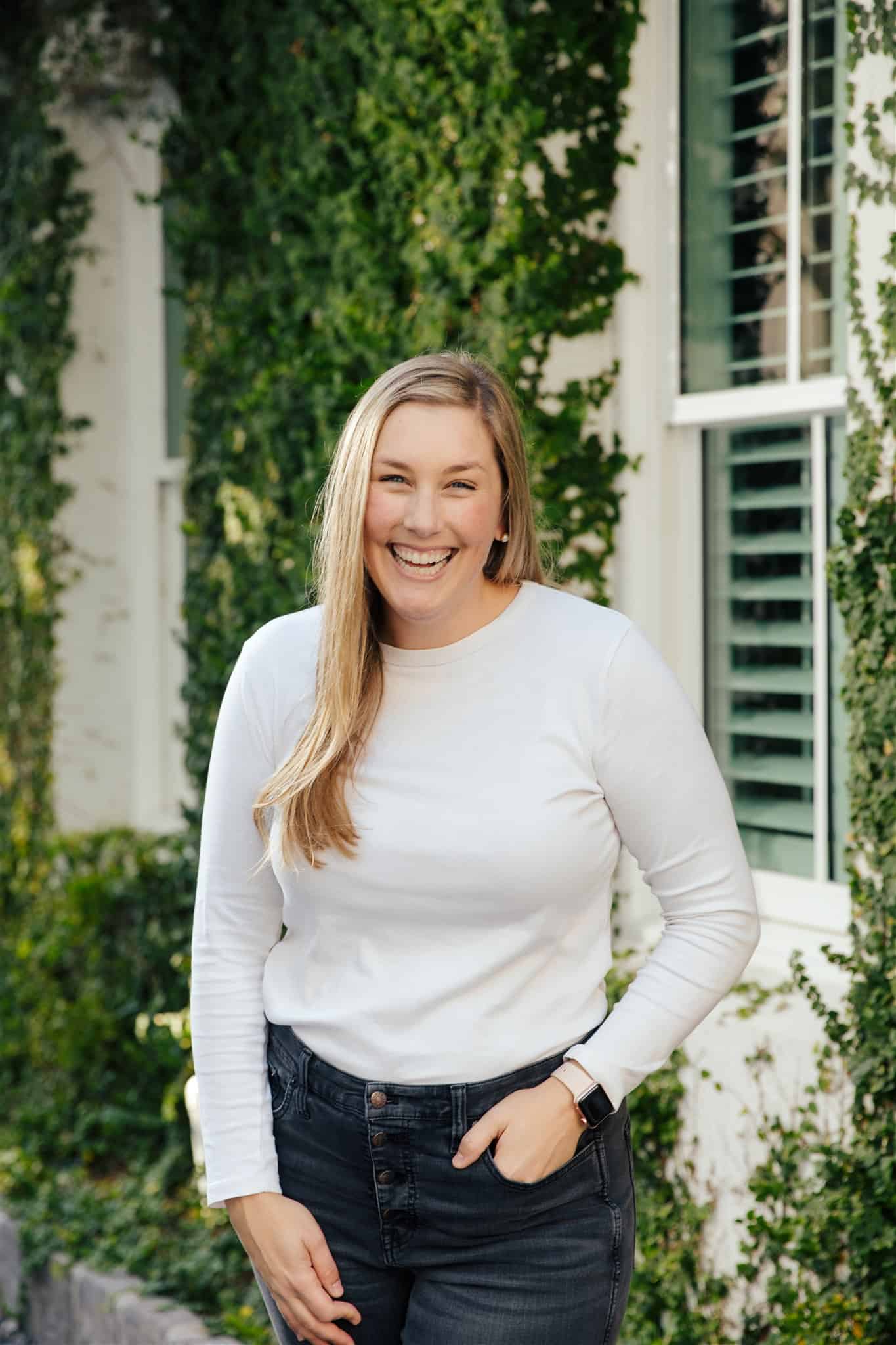 Book a VIP Package with
Hillary
Always a Mom First
A mom of 4 beautiful children, all
with very different sleep & feeding
needs
Registered Nurse
With specialty in labor & delivery,
mother-baby, and lactation
Lactation Consultant
An IBCLC with over 10,000+ hours
helping parents with feeding
Sleep Consultant
With over 1,000+ hours helping
parents with sleep
Get 12 Weeks of Support Directly From Hillary
After my fourth baby I kept finding myself saying to my husband, "If I wasn't a nurse, how would I know what to do?" Or "If I wasn't a lactation consultant, I would never have gotten through this".
My fourth baby brought so many challenges in the first 12 weeks of his life.
+Multiple laryngospasms that led to apneic events
+A severe anterior tongue tie that caused major feeding issues (and slow weight gain) for the first 6 weeks of his life.
+Four respiratory viruses (including RSV & Covid).
The only way I got through the fourth trimester (with my sanity) was because of my extensive…
knowledge, family support, and sleep.
It's always been my passion to educate, support, and empower parents with evidence-based information. That's why I wrote a book, built a library of online courses, and curated a team of expertly qualified consultants. These tools (the book, the courses, and the consults) have helped a lot of parents. They will continue helping a lot of parents. But, after having my fourth baby, and experiencing all the things I experienced, I realized that even more support is needed. And that's why the Baby Settler VIP Session was born.
A VIP Package with Hillary Includes…
✨ ( 4 ) 90 minute in-office consults
✨ ( 3 ) 2 hour in-home consults
✨ ( 3 ) 30 minute phone consults
✨ Weekday (business hours) email support for the duration of your session
✨ Free lifetime access to the Baby Settler Babies Made Simple on-demand course Bundle
All Sessions Also Include
A routine that works for your schedule
How to troubleshoot the unexpected
How to know when to call the doctor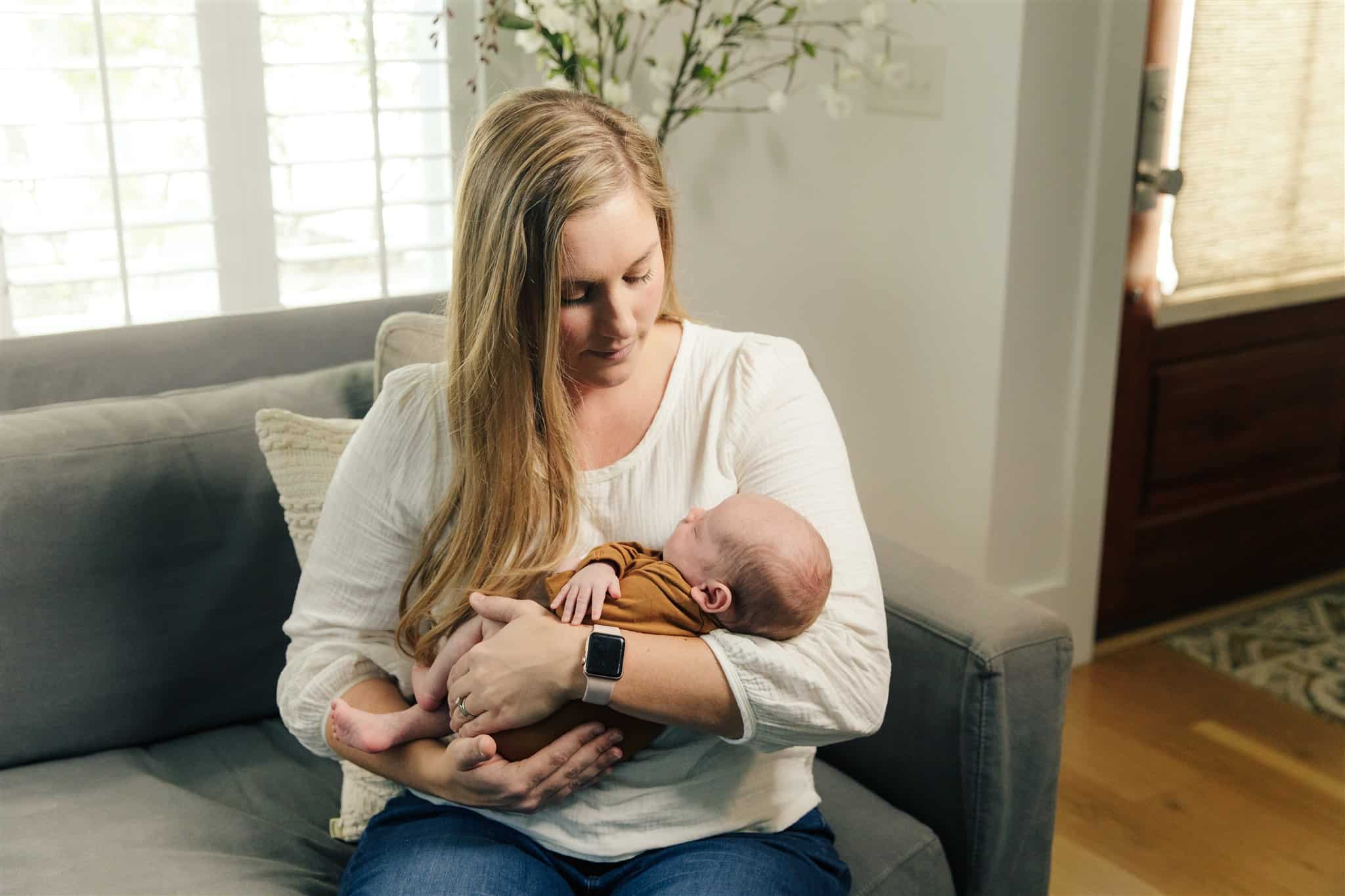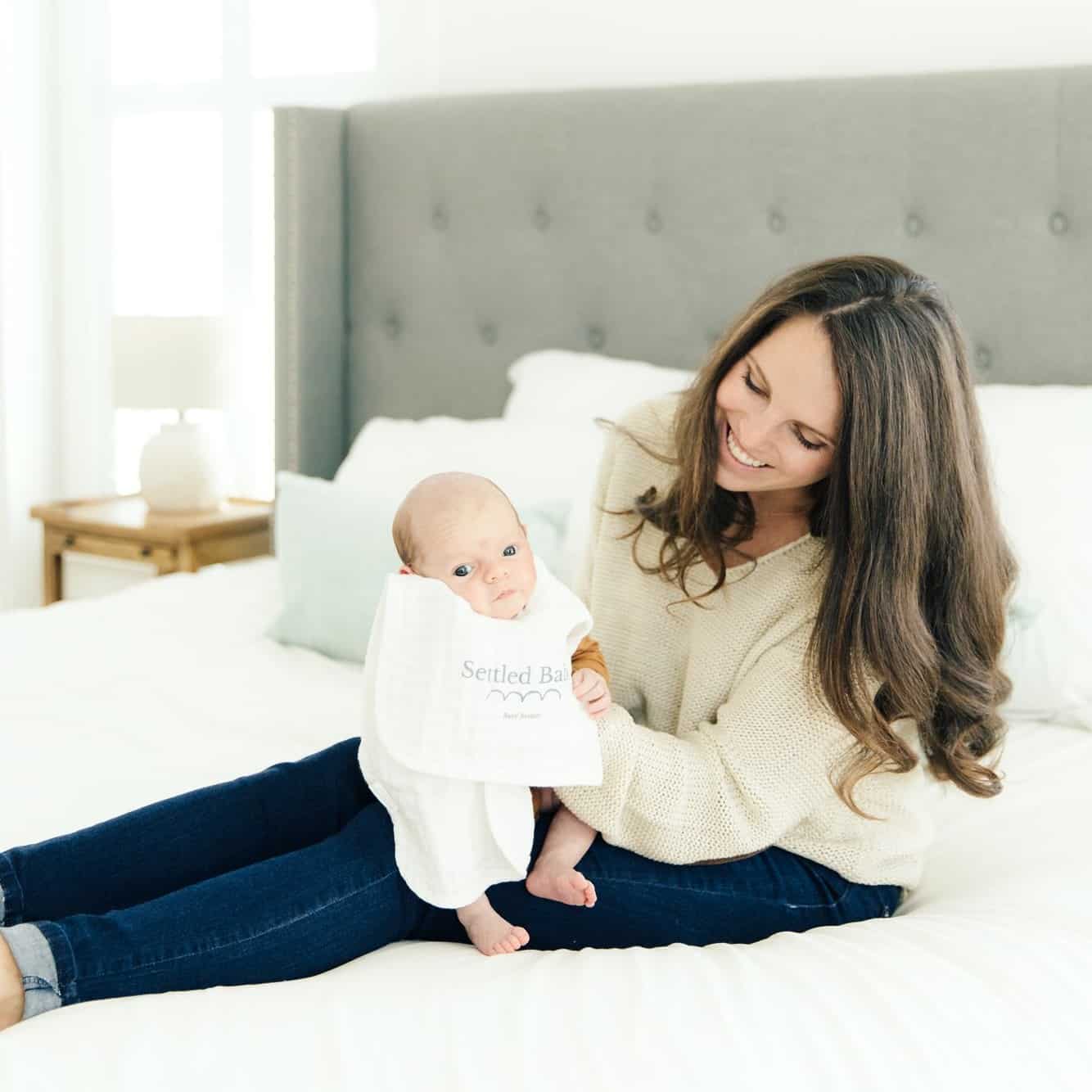 You're between 38 weeks in pregnancy or have a baby up to 12 months of age
You're searching the internet (and social media) for information you hope is credible.
You're looking for help with breast or bottle feeding.
You're looking for help with establishing a routine for your baby.
You want to set your baby up for uninterrupted nighttime sleep.
Get the tools you need to meet your feeding goals, find a routine that works for your family, and get uninterrupted sleep at night.
3. Thrive in this season!

"Such a valuable resource in gaining confidence as first time parents."
"Hillary has been the absolute best at helping our family navigate feedings, sleep and building a routine! Our baby boy really responded well to all of her recommendations. Hillary and her program are such a valuable resource in gaining confidence  as first time parents. The baby settler guides and videos truly help you understand the why to what's going on with your baby and go deeper than many other methods out there. Hillary is so responsive to questions or concerns and makes you feel like you can do it!  I can't recommend her enough to friends who have or are about to have babies!"

"Cannot recommend her enough!"
"Hillary has made all the difference in adjusting to mom life for me! I tell everyone who will listen about how much she had helped me! If you are struggling with sleep/ feeding/ behavior I really don't think there is any reason to suffer - do yourself a favor and ask her for help. She has a very holistic approach taking all pieces of the puzzle into account and gives actionable advice and the instructions that have worked like a charm for me each time I employ them 😉 After my consult when my child was 4 weeks she said she thought that we could get her to sleep 5-6 hour stretches in a week, to which I laughed, but no joke within 2 days it worked! Then with her continued advice my child was up to 8 hours by 6 weeks, then 10-12 by 10 weeks old 🙌🏼 We hit a sleep regression at 4 months and got off track but Hillary to the rescue she got us back on track thank goodness! Cannot recommend her enough!"

"Her expertise is a must have for all new moms!"
"Hillary was a blessing to our family! I was a first time mom and had struggled with my baby being IUGR throughout my pregnancy. Luckily he was born perfectly healthy, but at 6 weeks old he was struggling with gaining appropriate weight. My pediatrician recommended Hillary and I am so thankful I reached out to her! She and I were able to safely meet face to face with baby and she made great recommendations for how to improve his milk volume and set a schedule for us that I so desperately needed. She was also happy to follow up with me via email and Zoom call to answer any further questions as I tried to navigate the new world of being mom. She was incredibly knowledgeable and so very patient while I asked hundreds of questions and shared all my worries! It is especially helpful that she is a mom of three little ones and can personally relate to all the questions that I threw at her! Her expertise is a must have for all new moms!"

"She will advocate for your best interest, all without judgment."
"Hillary was the support I didn't think existed and the key my family needed to change our newborn experience. Her support, guidance, demeanor are like receiving the hug you need from your Mom, the high five from you friend because, you've got this and the camaraderie your sister always provides. Hillary helped me with an overproduction of milk, lessening my Mom guilt, giving me back time to be with my new baby and so I wasn't in constant pain. She helped my husband and I find a flow to give our newborn the best experience we could. The best part, she is not a one way or the highway. She does not have one answer for you. She listens to you, your goals, needs and devises the plan for you to reach where you are trying to go. I can't thank her enough. Literally, I have to stop myself from texting her daily to send her baby photos and say thank you. 🙂 If you feel lost, overwhelmed and need to be heard - reach out to Hillary. She will advocate for your best interest, all without judgment. My family will use her services again, with our daughter and when we have our second child (who knows what curveballs the second one will bring) :)."
Do you offer a discount if we want to book another session?
Of course! We offer a 10% discount for any additional sessions (after your first session). 
Is it possible to extend our session?
Hillary works with a limited number of families per session. Depending on her availability, you may be able to participate in her next session (the session immediately following your session), however, we cannot guarantee this.
Are sessions covered by insurance?
Hillary's VIP (Very Important Parent) sessions are cash-based care and therefore we do not accept insurance or offer superbills for these sessions. If you'd like to use your insurance to work with the Baby Settler team, please book a consult with us (instead of a session). While Hillary has very limited availability outside of the VIP sessions, she has a team of amazing woman who are expertly qualified to help you navigate feedings, routine, and sleep. Here's a link to book a a consult with someone from our team.

Establish a routine, confidently navigate feeding, & get sleep.