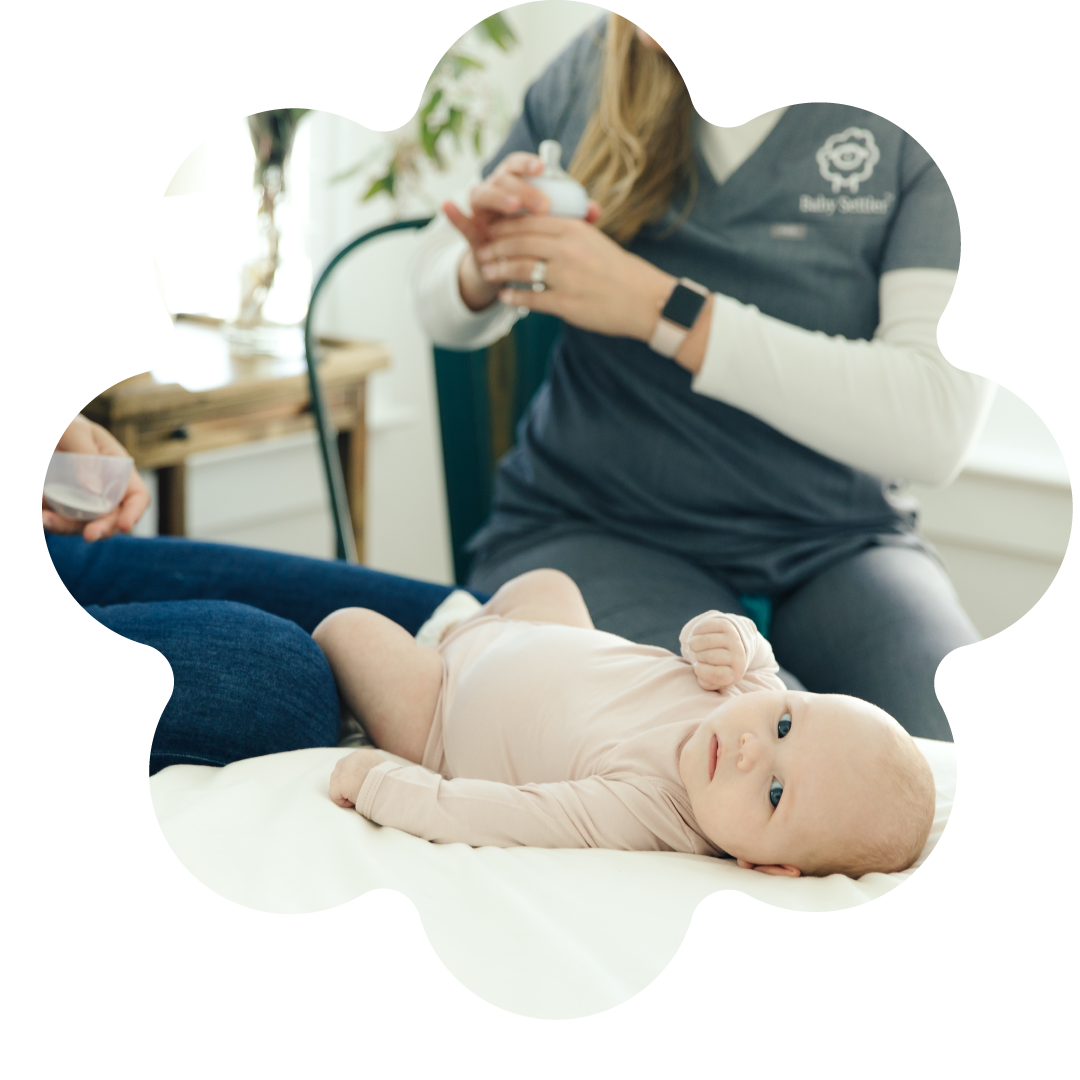 Well-Fed Babies,
Improved Sleep
In-person & Virtual Consultations
Well-Fed Babies,
Improved Sleep
In-person & Virtual Consultations
Gauge Your Grasp On Feeding & Sleep Routines
Feeding your baby is one of the most intimate yet challenging parts of being a new mom.
They say breastfeeding is "natural" but it comes with a boatload of challenges and questions. Is my milk supply enough for my baby? Can I switch to formula? Is my baby still hungry? Is this pain normal? Is my baby growing? Is it safe to mix breastmilk with formula?
Find a time that works for you and after a few clicks, your meeting is scheduled!
All of our providers are highly qualified to help you find success.
We'll help you establish a routine so you can confidently navigate feedings and get more sleep.
60%* of Women Stop Breastfeeding Before They Planned
There is a lack of breastfeeding support in our country. Women who plan to breastfeed are met with challenges and with no where to turn, the easiest answer is to stop. We help families meet the feeding needs of their baby while maintaining positive mental health and setting boundaries. That may mean mixing breastmilk and formula, finding the right formula for your baby, or troubleshooting breastfeeding. You have options. 
More than 10 years of research and experience
It's our mission to empower families with evidence-based knowledge and support during the early feeding journey and beyond. Baby Settler is a team of Registered Nurses, Internationally Board Certified Lactation Consultants, and Nurse practitioners who care about the whole mother and child. We meet with you to help define your goals and create a plan to accomplish success.
Hours Spent with Families
Standard Visits
Prenatal
Postpartum
Nursing Well Check
Weaning
Oral Restrictions
Assessment for Oral Restrictions
Frenotomy Support
Post Frenotomy Care
Other Specialty Visits
Bottle Feeding/Bottle Refusal
Breastfeeding Nutrition
Infant Reflux and Allergy
Pumping Consult
Back to Work
Other Services
Feeding & Routine
Virtual Consults
Sleep Coaching
Relaxed Moms, Healthy Babies
Go from feeling stressed, overwhelmed, and in pain to feeling relaxed, confident, and comforted knowing your child is healthy and well fed.
Appointments on your schedule
Internationally Board Certified Providers
Baby Settler Providers are all highly qualified, Registered Nurses, Internationally Board Certified Lactation Consultants, and Nurse practitioners who provide families with options in their baby's early feeding journey.
Is my insurance accepted?
Please note that if you're pregnant or lactating, insurance payers typically cover 6+ visits with no out-of-pocket cost. To see if your consults with our team can be covered by your insurance plan, complete this application PRIOR to your consult. For any billing-related questions, reach out to billing@babysettler.com.
What fellow parents are saying
In-Person Consultations
In-Home & In-Office
Serving Charleston Metro area, Columbia Metro Area, Beaufort Metro area,
Rockhill to Charlotte Metro Area, Greenville/Anderson Metro Area