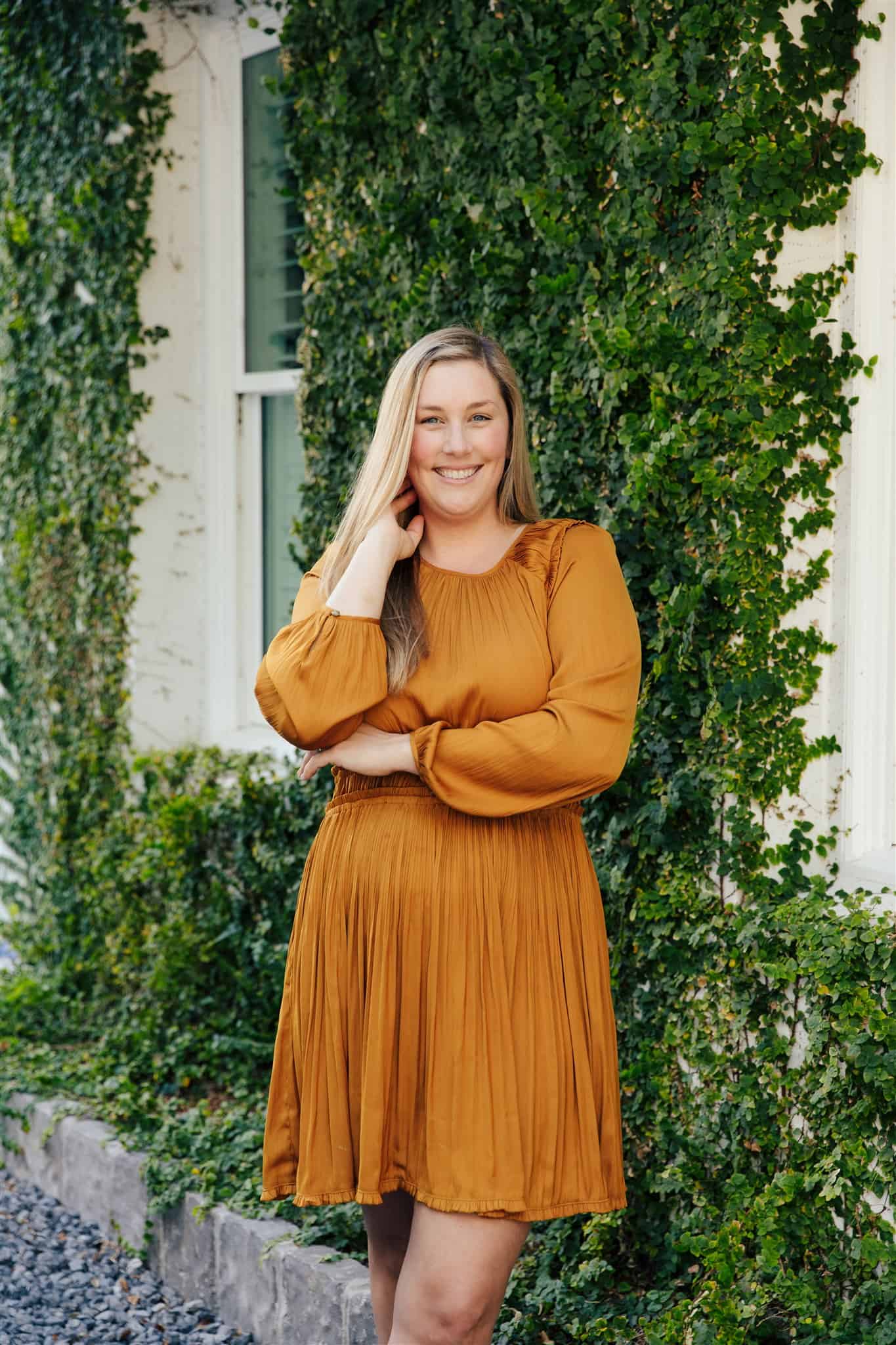 Meet Hillary Sadler
Founder, MSN, RNC-OB, IBCLC
Hi!
I'm Hillary, the Mama behind Baby Settler. These days you can find me with my three children and husband… probably outside, and helping Mama's and families. I also have a lot of letters behind my name which translate, I'm also a Labor & Delivery nurse and Lactation Consultant.
Over the last decade I've helped over 1,000 women and babies. This is how I got to where I am today…  Why it became my mission to empower parents with evidence based knowledge and support for parents' entire baby journey. 
My story starts about a decade ago when I found out I was expecting my first child. My husband and I were elated and my type A personality decided I had to learn everything before our baby arrived. I read a lot of books and did a lot of Googling. WebMD is great, until it's not. As a result, I ended up overwhelmed and with unrealistic expectations for my newborn and the newborn days. My husband and I were head over heels in love with our new, little person but reality proved all of my reading and Googling did not properly prepare me for what the newborn period would be really like.  
Pregnancy, babyhood (6-9 months is probably my favorite baby age) and breastfeeding were some of the most joy-filled and equally challenging times in my life. When my husband and I became parents, we changed from the inside out. It was true for us that becoming parents has been one of the greatest gifts, but it doesn't come with a handbook. 
And so, after the birth of my first child, I returned to school to pursue a career in Nursing to help parents welcome their babies into this world. Working as a Labor & Delivery nurse with MaMa's and Babies, has been a privilege. Supporting parents during such a vulnerable time in their life became my passion. It also gave me the opportunity to become a Lactation Consultant, and I've spent over 10,000 hours helping mothers and babies with breastfeeding. I can't begin to describe the heart bursting feels I've had being able to help MaMa's from birth and all the way through weaning including everything in between.
My own personal experience and my experience with the families fueled my mission that parents deserve to thrive, not just survive the baby days and be empowered with proper knowledge that helps them most during this time.