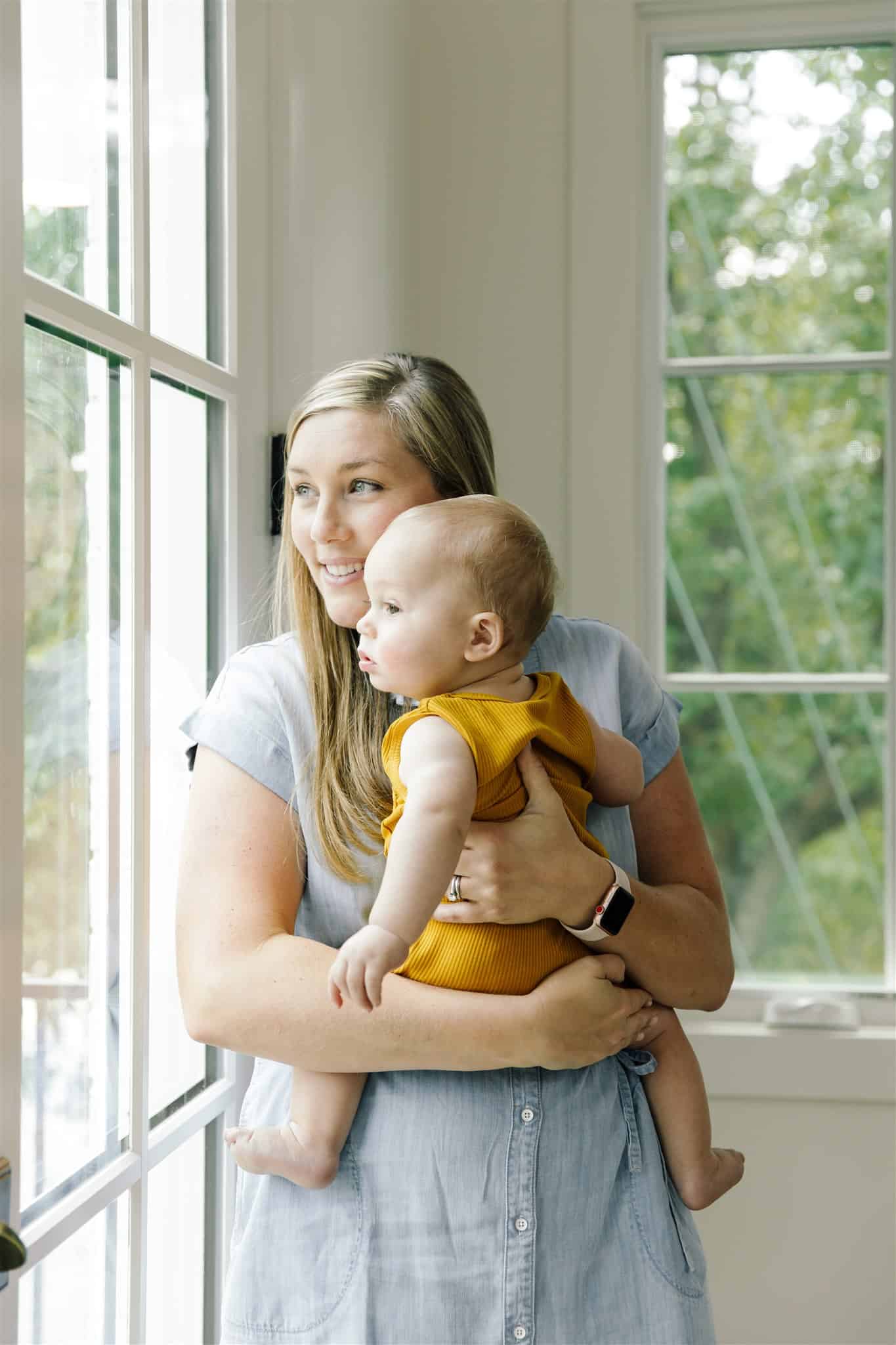 As a Labor & Delivery and Newborn nurse and Lactation Consultant, I've seen parents struggle through the newborn and postpartum period. I'm here to support parents in their unique parenting journey.
MY STORY
Pregnancy, childbirth, the "fourth trimester," and breastfeeding were some of the most joy-filled and equally challenging times in my life. Becoming a mother changed me from the inside out. I think my husband would agree he changed too. Becoming parents may be one of life's greatest gifts, but it doesn't come with a handbook. 
After the birth of my first child, I returned to school to pursue a career in nursing to help parents welcome their new baby into this world. Witnessing the birth of a child is an intimate experience, and I've considered it a privilege to support parents during such a vulnerable time in their life. 
As a Registered Nurse, I've gained valuable experience at the bedside as a labor and delivery, postpartum, transition newborn, and lactation nurse. I've also taught childbirth education and breastfeeding classes to new and expecting parents. Having unique pregnancies, births, and breastfeeding journeys with each of my three children has given me even more knowledge and education to pass along to expecting, new, and seasoned parents. 
As I've had the honor of helping families with all things Birth. Babies. And Breastfeeding, I realized there was a huge gap in education and support for parents. So I started in-home consulting. Parents were looking for information and support that actually worked.
I've absolutely loved guiding parents through in-home consulting and realized I could support many more families if I were to share the same education in an online course format. And that's why the Baby Settler Foundational Courses we're born.
Wondering which baby products I love?
Find me on Instagram for daily support