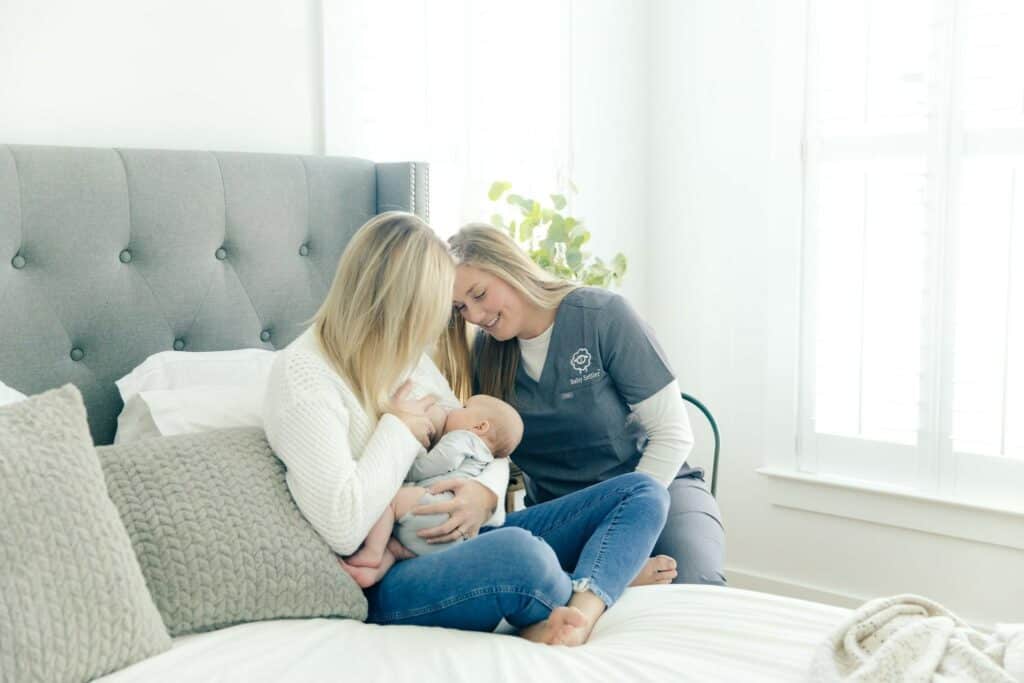 The affordable care act of 2012 requires coverage of lactation consulting as a "Women's Preventative Service".
First thing you should know. Insurance companies don't want to help you get reimbursed for your lactation consultant visits. They are counting on you becoming frustrated and giving up pursuing reimbursement. Pro Tip: Have your husband or partner call and talk to the insurance company. Dealing with insurance companies in the first 6 to 12 weeks postpartum will almost surely make you cry (speaking from experience here).
If you're working with a Lactation Consultant (LC) who isn't "in-network" with your insurance company you might have to pay the LC directly and then submit a superbill to your insurance for reimbursement. Obviously, this isn't ideal, but unfortunately, many Lactation consultants are "out of network" due to the fact that insurance companies aren't sure how to credential and contract with IBCLC's. Here's an unfortunate fact. There is an annoying loophole that allows health insurance companies in the United States to claim that they cover breastfeeding support and supplies as per the Affordable Care Act, even though they won't allow IBCLCs to be in-network providers. And that's why the superbill is needed.
Okay. The Superbill. So, what exactly does this mean? How would you go about getting reimbursed for a lactation consult using a superbill? We will provide you with a document (called a superbill) that you will submit to your insurance company for them to reimburse you for the money you paid to Baby Settler for your lactation consult.
Here are some more quick tips to help make the process as easy as possible:
Contact your insurance company to find out if they have particular forms or instructions for members to request reimbursement.
Submit documentation of your visit to your insurance company via our company-provided Superbill, or using the plan-specific forms provided by your insurance company, along with your policy information. Visit documentation should include:
◦ A National Provider Identification (NPI) number and tax ID (EIN) number. *These numbers will be listed on your superbill
◦ A code for the type of appointment (CPT code)
◦ A code for the problem (ICD-10 code)
◦ The amount you paid.
◦ The date of service.
◦ The IBCLC's contact info and signature.
Although this can take a few weeks, most families do see some level of reimbursement at their out-of-network rate depending on the health insurance plan. Sometimes you'll be fully reimbursed with no questions asked, and other times you might have to "fight for it".
The good news: most LC's will offer you a discounted rate for private pay consults. In other good news: if you're working with the Baby Settler team of lactation consultants, we're happy to set up a payment plan for you! We know money can be tight when you've got a new baby! (Don't hesitate to ask us about this.)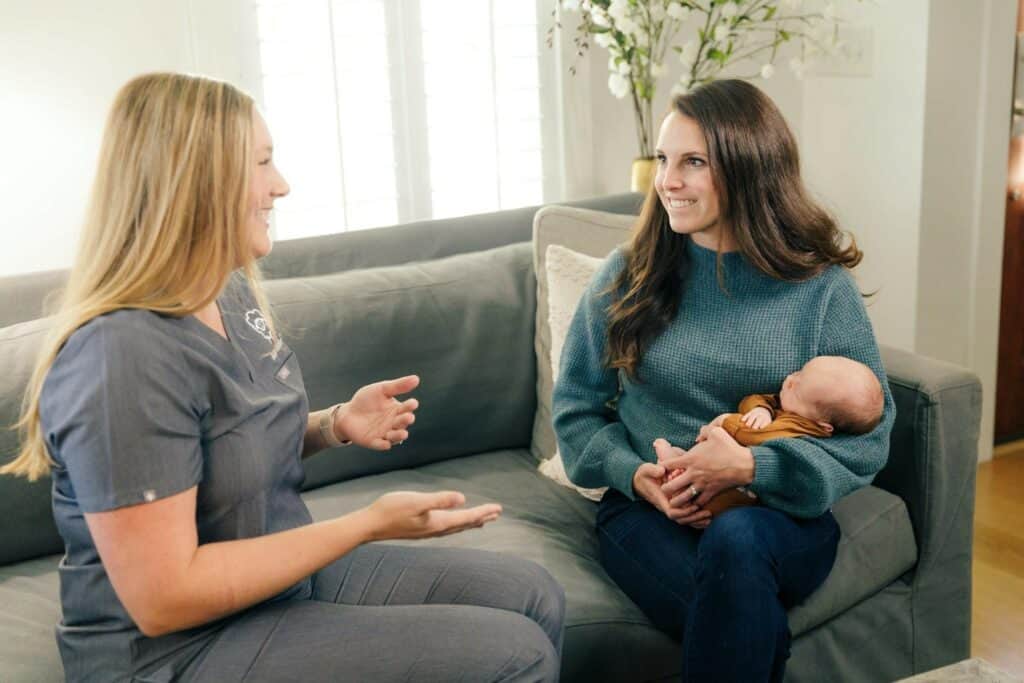 Next steps if your claim is denied ( or if cost-sharing is applied): Coverage of Lactation services is new for many insurers, and some companies are still sorting out what to cover. And, remember what I told you earlier? Insurance companies purposely make it difficult. Unfortunately. Here are some suggestions that might help…
Make sure you understand the reason for the denial (or cost-sharing) – sometimes a claim just needs to be resubmitted under the mother's name instead of the baby's name, or vice versa, or more information is necessary. Some companies may ask for a referral from your Pediatrician or OB/GYN.
If you are told that you must see a provider in your network, or a provider who is a doctor or nurse practitioner, request a list of IBCLC providers that you can see. If they do not provide one, consider appealing your claim, because this is not meaningful coverage. Insurance companies like to list OB-GYN's, CNM's, and Pediatricians as "in-network" providers for lactation consulting, but many times that provider does not actually offer lactation consulting appointments.
Submit an appeal, including the Superbill information along with (the sample letter below)
The reason you sought help, especially mentioning if your Pediatrician or another healthcare provider referred you.

Anything you were told on the phone by the insurance company.
Whether they failed to give you a list of IBCLCs that would be covered.

Some insurance companies are still unfamiliar with the IBCLC credential. They may ask for a copy of your provider's state license– There are only a few states in the U.S. that have established licensure. All Baby Settler IBCLCs are also registered nurses and we have an RN license. Therefore, you can also provide the RN license number as well. Consider including this information sheet, especially if your company seems unclear about what an IBCLC is.
Hang in there, Mama! We're here to help.