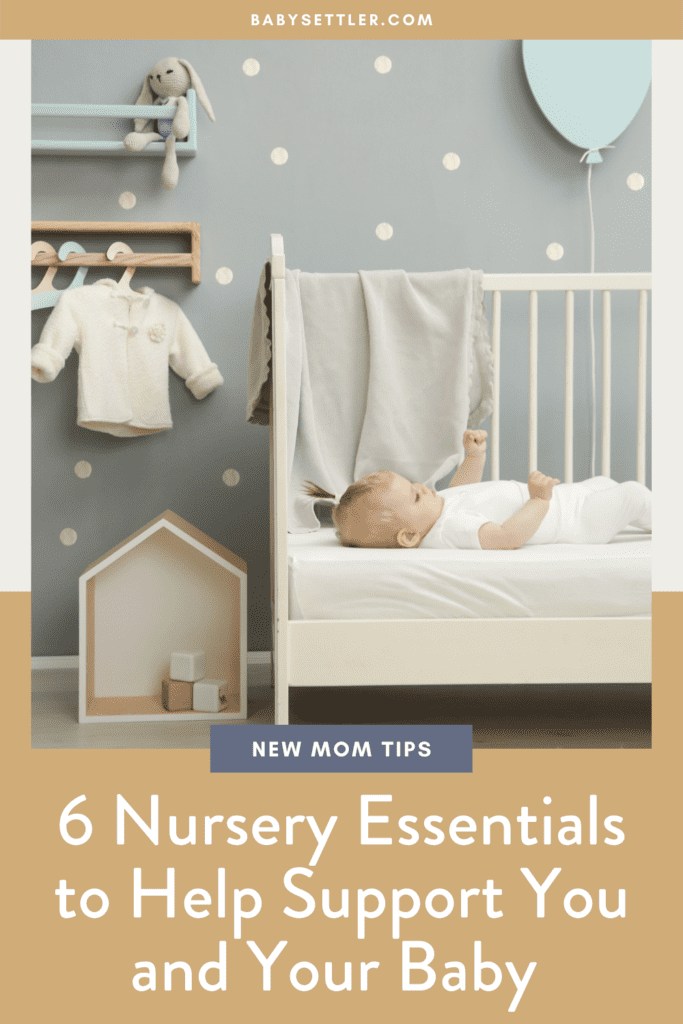 Getting the baby nursery ready for your newborn can be an exciting time. Picking out a theme, decorating, and packing away their tiny clothes is a form of nesting, and it's a completely natural urge. 
"…the nesting instinct is the burst of energy women often get in the last few weeks of pregnancy that inspires them to clean and organize the house in preparation for baby's arrival," explains What To Expect.
This phase can take you out of the nursery, too, and into the rest of the house to make sure everything is clean and safe for the new family addition.
It can be seen as nature's way of helping us get stuff done while there is still time – when you're looking after a newborn, the thought of reorganizing the pantry goes out the window.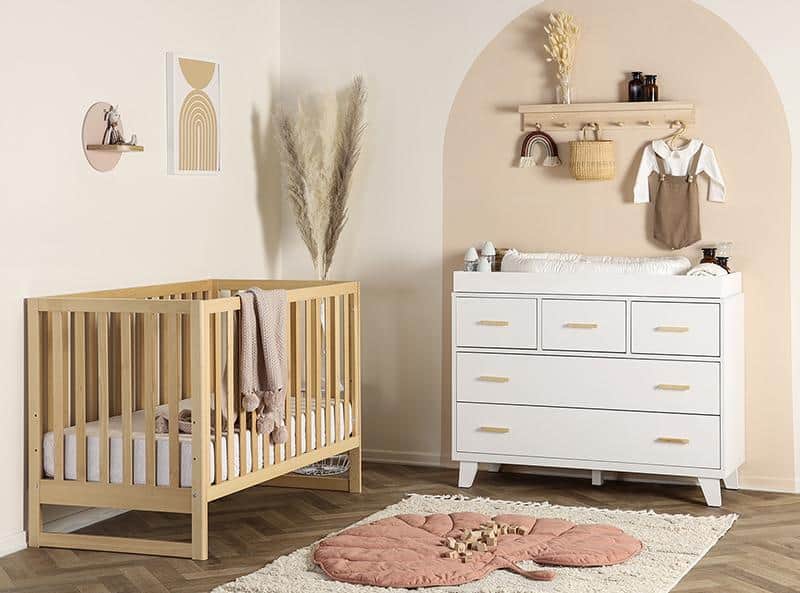 Restocking your fridge and pantry, prepping some frozen meals, getting all the laundry out of the way, and spring cleaning can all help you feel more prepared.
A tip for your baby nursery nesting is to create a checklist of all the essentials you need. In the slew of little onesies and cute mobiles, it's easy to forget some of the more practical newborn items. 
My list of baby nursery essentials includes:
Nestig Crib
This is one of my favorite cribs because it can adjust as your baby grows. It can easily move from a mini crib, to a full crib, and then into a toddler bed. They're functional and made with sustainable materials, plus they look amazing in any nursery.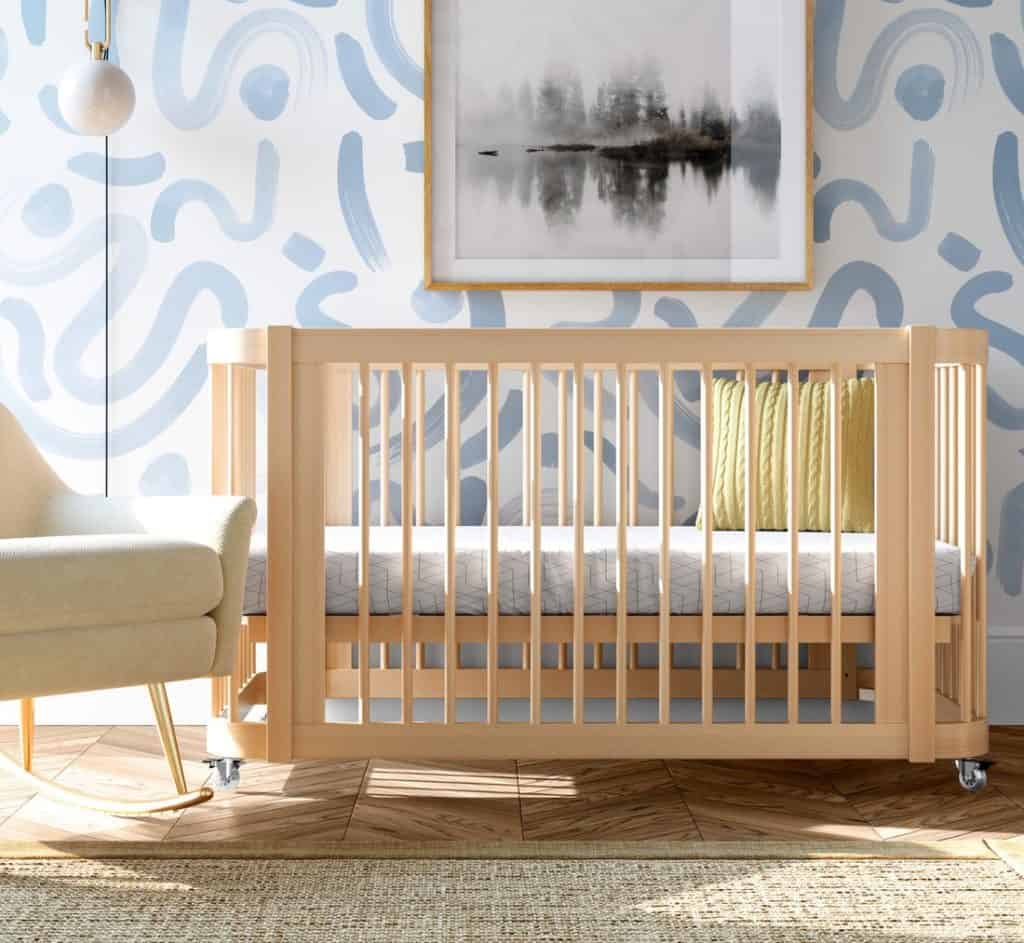 Nestig also has a range of the cutest washable and organic rugs to add extra whimsy to your baby's room.
Newton Mattress
A mattress is one of the most important things you'll buy for your baby. Not only is it important to look for comfort, but also safety.
Newton's crib mattress is 100% breathable. So if your baby tends to turn over in their sleep and sometimes turns their face onto the mattress, they can still breathe right through the material.
The mattress doesn't have any glue, springs, or latex, so your baby has hypoallergenic sleep.
Newborn Lounger From DockATot
You're going to be taking your newborn around the house with you a lot of the time. Instead of carrying around their carseat from room to room, get a newborn lounger.
This is essential for me so that baby is comfortable, safe, and in my line of sight whatever I'm doing, whether it be showering, cooking, or just relaxing.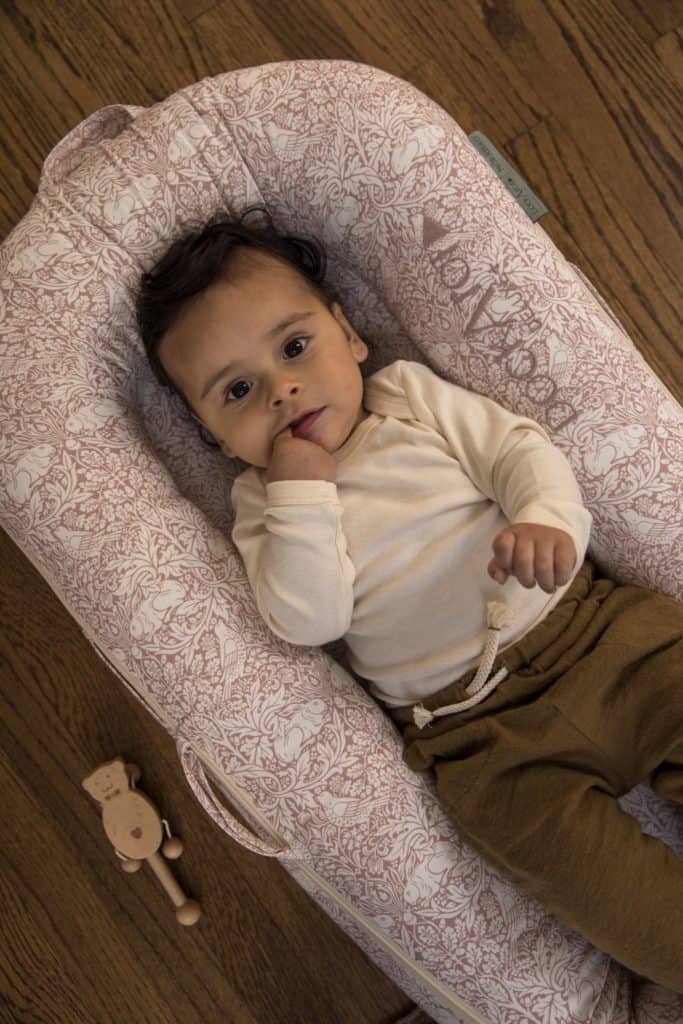 The raised sides mean that your baby can't roll themselves off the lounger, plus it can work as a great space for tummy time or changing diapers.
I love DockATot's range of docks as they're created to mimic the womb, and they're made from high quality materials for safety and comfort. 
Breastfeeding Care Pack
If you're planning on breastfeeding your newborn, creating a breastfeeding care pack can go a long way to help support you.
Nursing pads, nipple butter, a breast pump, and breastfeeding pillow are my recommended essentials for breastfeeding mamas. And, of course, your favorite snacks – breastfeeding burns a lot of calories, so it's important that you're nourishing yourself.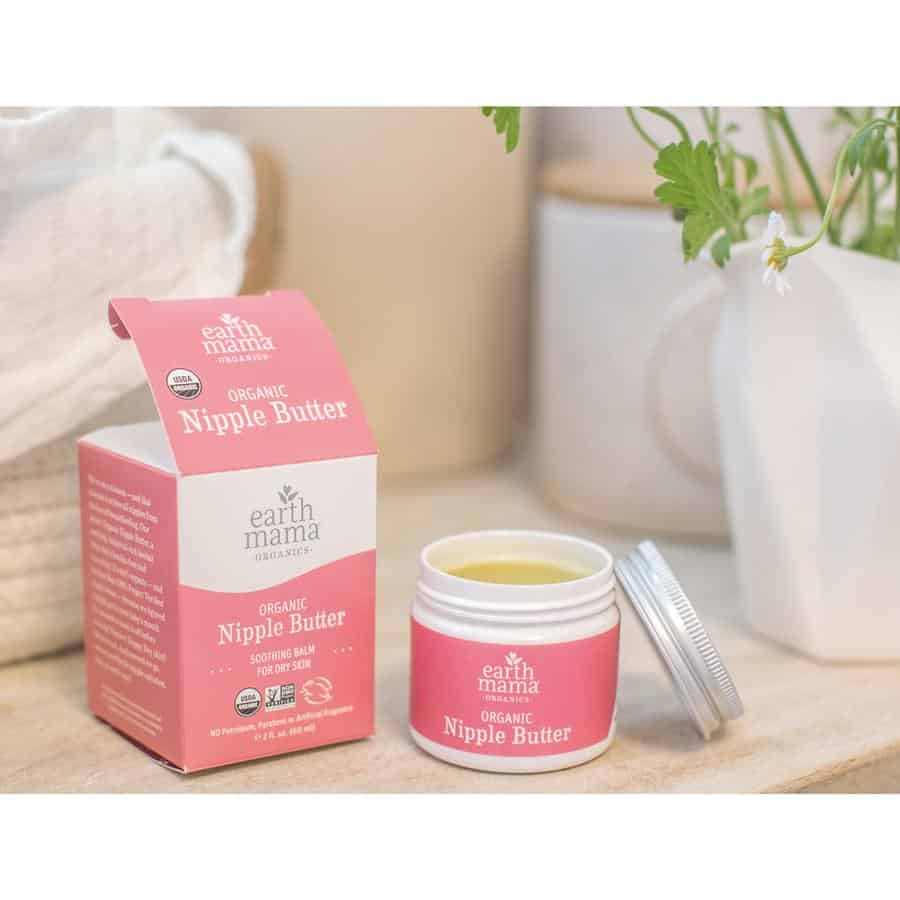 Read more about tips for the first week of breastfeeding.
Woombie Swaddle
Swaddling can help calm your newborn which results in better sleep. Wrapping up your little one like a burrito isn't uncomfortable for them – in fact, it helps them feel safer because it can help remind them of being in the womb.
"Using a swaddle with baby in the hands-over-heart position is the preferred sleeping position for babies; in this position, they learn to self-soothe and can get back to sleep on their own," said Karen Barski, BSN, RN and inventor of the Woombie Baby Swaddle to The Baby Sleep Site.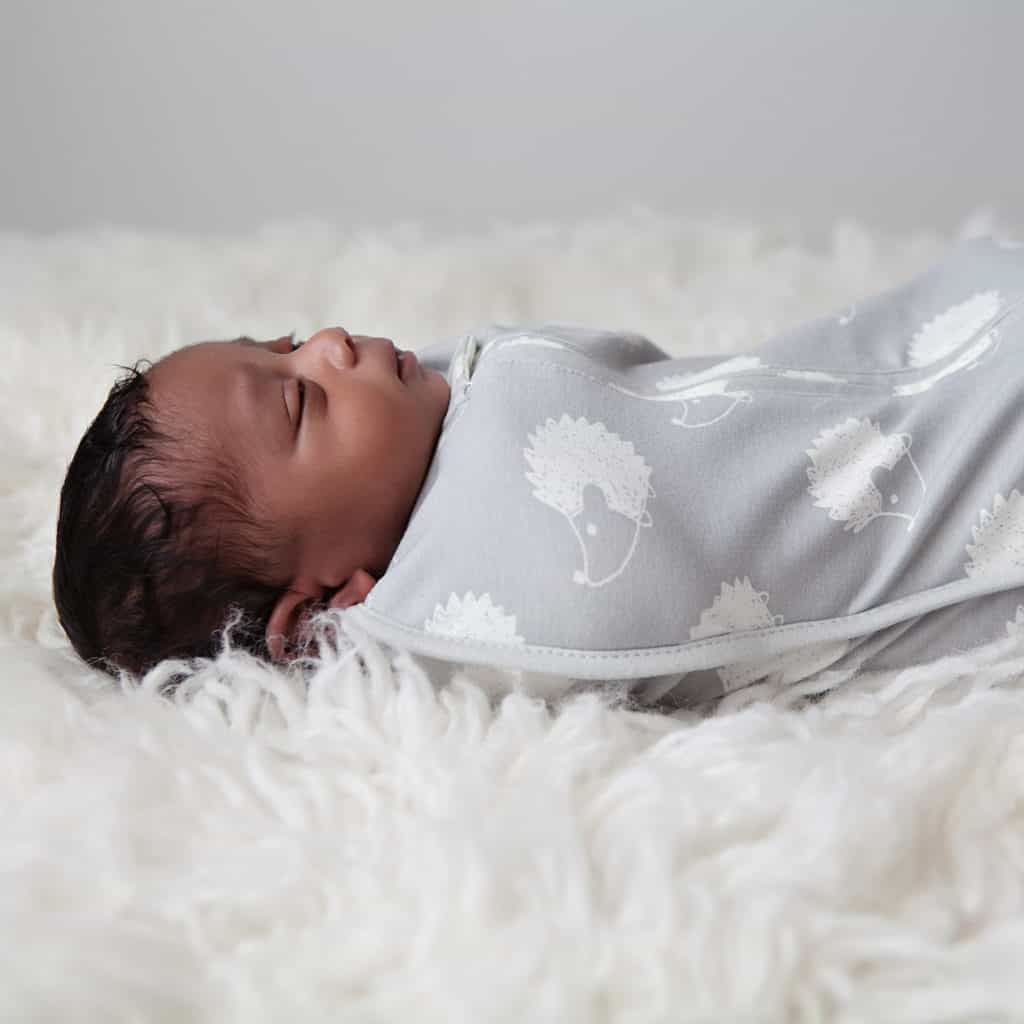 The Woombie is a nursery essential for me to help facilitate sleep, and the design still allows a baby to move and stretch naturally. 
Read more about how to swaddle.
Night Light
No, not because your newborn will be afraid of the dark. This is more for you and anyone who feeds your baby in the middle of the night.
Switching on a bright overhead light can disrupt and agitate your newborn, so a gentle glow of a night light can give the room some light without startling your baby, and you won't stub your toe on anything.
Bonus Nursery Addition: Journal
While not necessarily a must-have, a journal can be extremely helpful. During those first few weeks, you might be a bit sleep deprived, so noting down when your baby eats, poops, and how long they nap can help you build a routine and you'll be able to notice if something is off. Plus, you can record special moments such as smiles and tiny, adorable "coos".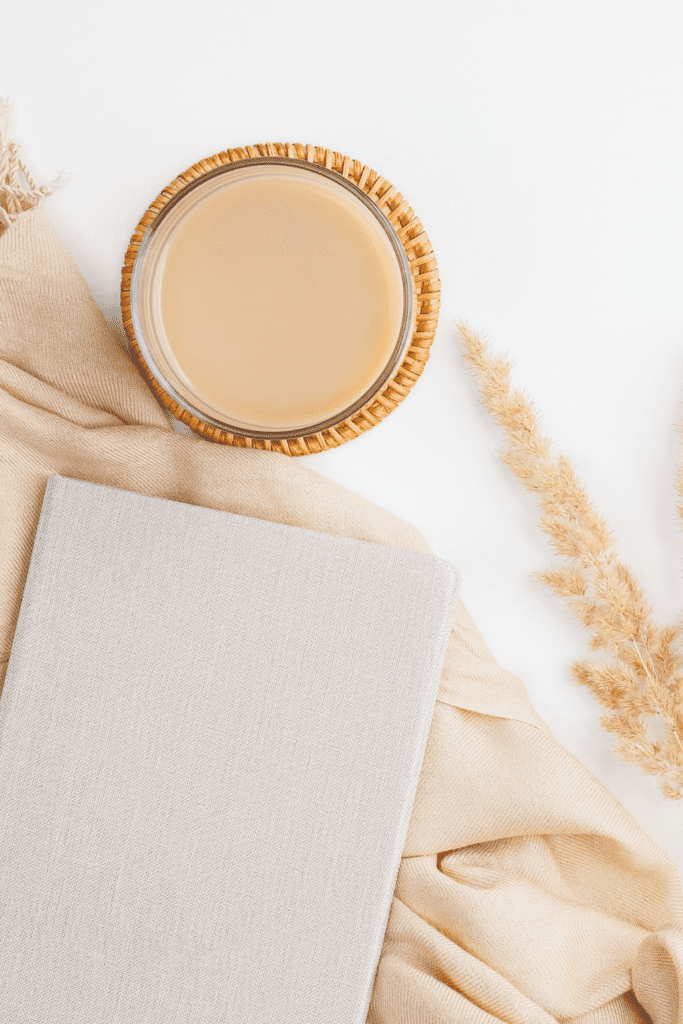 If you're getting ready for your baby and it's getting overwhelming, doing something structured like getting a checklist together or doing a short course can help you feel more prepared. My free mini course, Prepare for Baby, will help you feel empowered, confident, and even more excited to welcome your newborn. Register now.