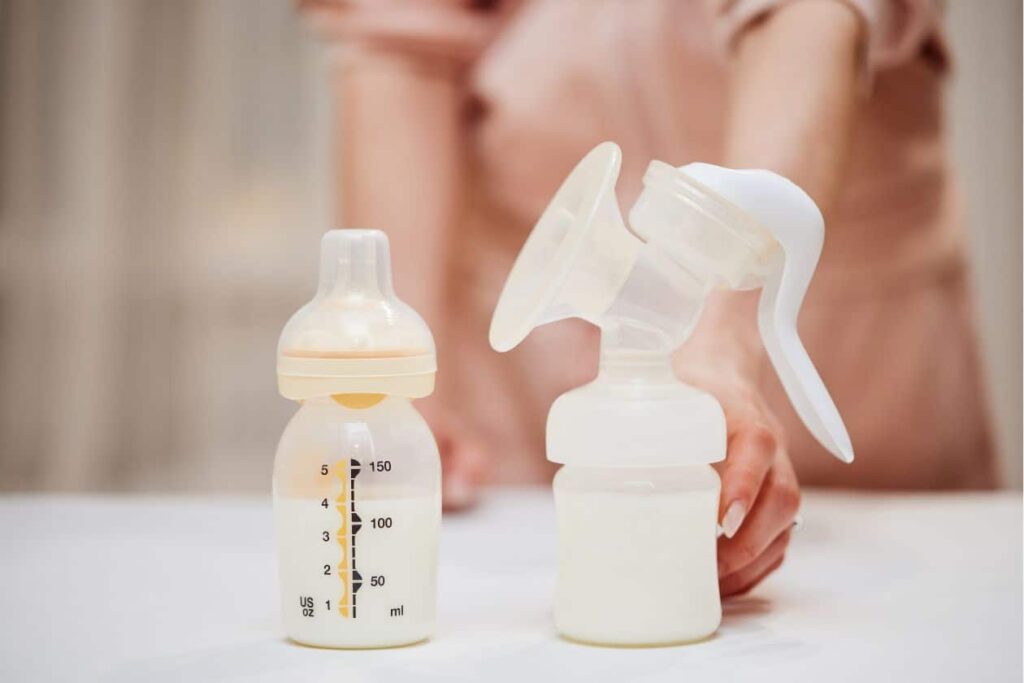 You don't have to choose between feeding your baby breast milk and going back to work. Pumping is an amazing way to ensure that your baby still benefits from the nutrients of your breast milk even when you're at your job.
The key is to plan in advance, use the right breast pump, and keep your breast milk supply high.
How Far In Advance Should You Introduce Baby To Bottles?
If you're on maternity leave and planning to return to your job, it's important to introduce your baby to a bottle early – don't leave it to the last minute! After your baby is one month old and breastfeeding is well established, you can start offering them a bottle so that they can get used to it. This will help the transition from maternity leave to being away for feedings during the day a lot easier on your little one.
Here are four tips to introduce your baby to a bottle:
Choose a newborn bottle nipple as it mimics the action of breastfeeding.
Get someone else to feed your baby with the bottle – they will learn that mom isn't always going to feed them, and that's okay.
Distract your little one by switching up the environment or walking outside so they don't focus on how much they don't like the bottle.
If your baby keeps refusing the bottle, try changing the temperature of the milk.
Build up a supply of frozen breast milk and get used to pumping before going back to work. What To Expect explains, "…try to get started on expressing and saving breast milk well in advance (several weeks or even months before you go back to work). It's a good idea to practice expressing milk, storing it and feeding it to your baby via bottle."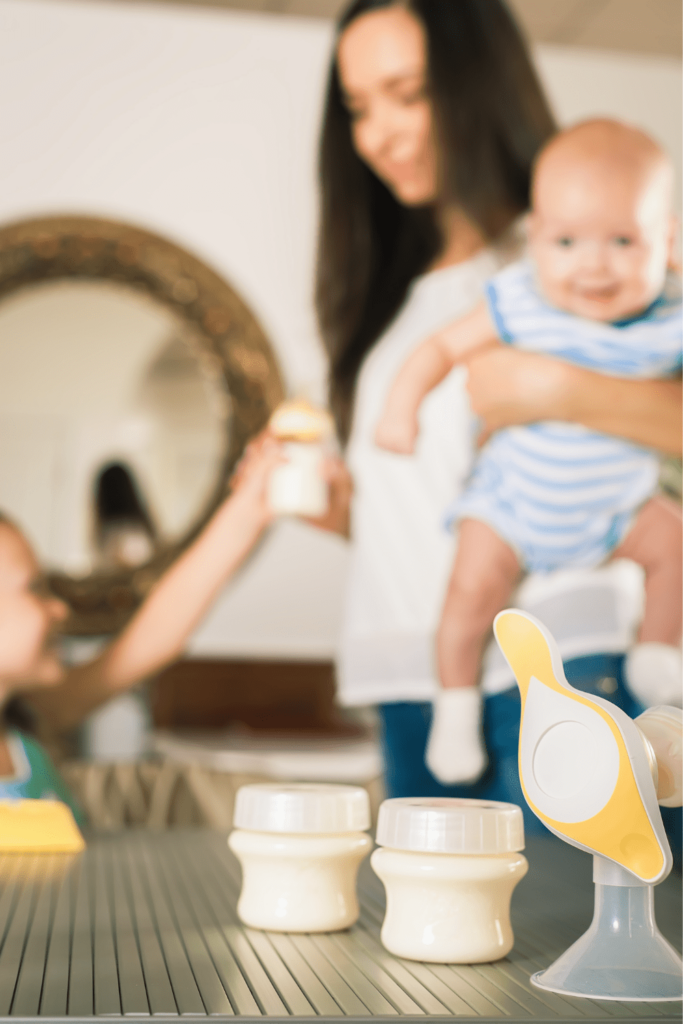 How To Choose The Right Breast Pump
There are so many breast pumps on the market, it can be difficult to choose one that's right for you. The cure for this is to do your research and know the differences between pumps. 
Manual Vs Electric Breast Pumps
Manual breast pumps don't need electricity to operate. The pump is placed over one breast at a time and the other hand is used to pump the lever in order to create suction and extract milk. Some pros of choosing a manual breast pump is that they're often cheaper, easy to use, quiet, and lightweight and simple to travel with. However, manual pumping can take longer and not be efficient for regular pumping.
Electric breast pumps, as the name suggests, use electricity to work, therefore no manual pumping is required. However, there are many amazing models that you don't have to plug in – battery operated models are perfect for pumping anywhere. As electric breast pumps often have a more powerful suction, it allows you to express milk way faster than a manual pump and maximize your milk supply. Another pro for electric breast pumps is that they come in a double so that you're able to pump from both breasts simultaneously. This is the model that we love.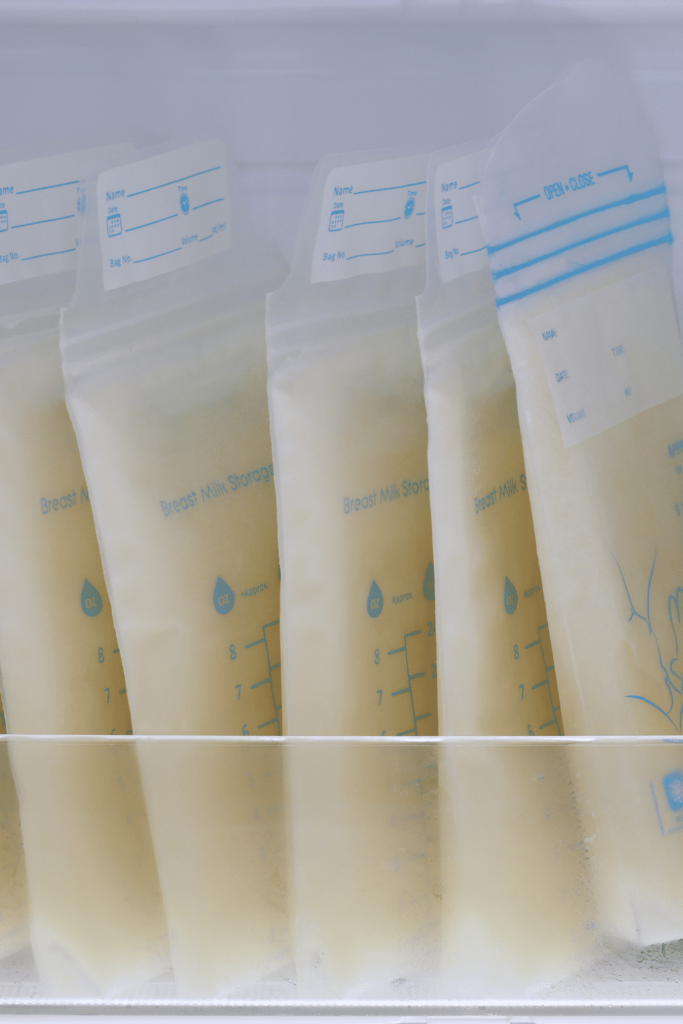 Pumping At Work Checklist
Of course, you need a breast pump. Medela suggests investing in a second pump for work so that you don't have to go back and forth with just one.
Other than that, you'll need:
A cooler bag for transporting milk home
A spare top
Tip: Always wash your hands before pumping and handling breast milk.
How To Store Breast Milk
You've got to handle your pumped breast milk with care to avoid it going bad. Breast milk needs to be stored in a fridge or freezer once pumped. So, after pumping at work, place the milk in the fridge. When you leave, put the milk in a cooler bag to keep the milk cold while you travel home. Once home, you can freeze the milk. 
Tip: Breast milk can only be kept in the fridge for four days and in the freezer for up to six months. So, label your storage bottle/bag with the date that the milk was pumped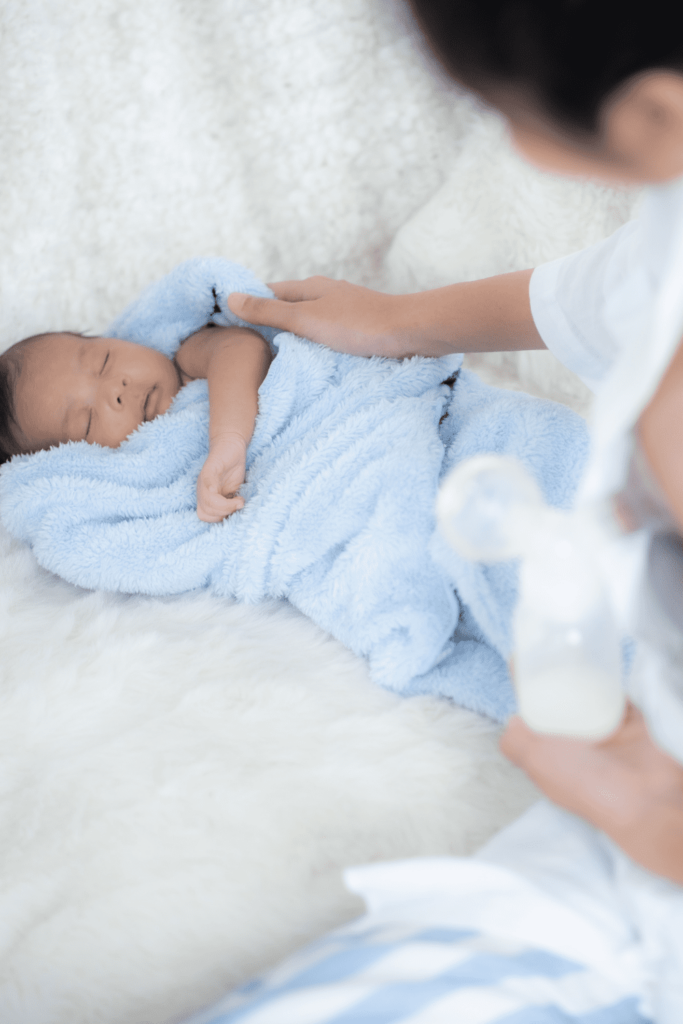 How Often Should You Pump At Work?
First of all, know your rights. U.S federal law requires employers to provide time for an employee to pump breast milk for her baby for one year after the child's birth. Employers are also required to provide a place to pump (not a bathroom) that is shielded from view and free from intrusion. Before you go back to work, have a conversation with your HR representative to organize your pumping space.
In order to keep up with your breast milk supply, you've got to pump for as many bottles as baby is getting while you're away. "Pump milk whenever your baby would usually breastfeed. This will help you collect enough for his feeds and maintain your breast milk supply," says Medela.
Other Ways To Keep Up Your Breast Milk Supply
Even if you're pumping often, you can still breastfeed your baby. In fact, breastfeeding your baby in the mornings and evenings can help keep up your breast milk supply. 
Then, there are herbs that have been reported to help increase breast milk production. These herbs are called galactagogues and while there isn't official research into these herbs, there are positive anecdotes. Very Well Family listed fenugreek, blessed thistle, fennel, ginger, and garlic among others as breastfeeding herbs.
Plan in advance to make returning to work and pumping as seamless as possible. 
Click here to get my free guide to breast milk storage and pumping log to make this journey easier on you, mama.