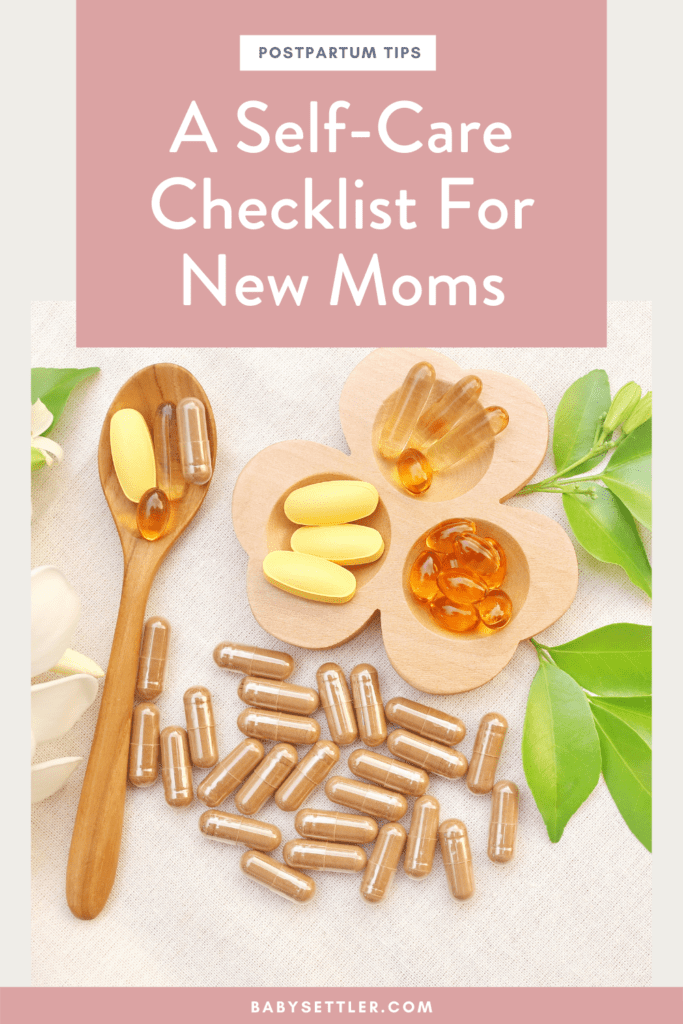 Welcoming a newborn into your life is amazing ー and overwhelming! This new little life is dependent on you for everything. There are a lot of incredible moments of new motherhood, but there are also many challenging ones.
Breastfeeding, navigating sleep schedules, crying, and trying to understand your baby's cues ー it's a lot to deal with. Not helping matters is that often self-care goes out the window because you're so busy with your newborn.
Mama, please don't forget to take care of you ー self-care as a new mom is so essential.
Self-care isn't all massages, facemasks, and bubble baths (those are all amazing though, so if you want to do that, you totally should). It's also getting the nutrients you need, making sure that you're comfortable, and asking for help when you need it.
Here are four of my must-have items for a new mama's self-care checklist:
1. Postpartum Vitamins
Giving birth takes a lot out of you ー it's a mentally, emotionally, and physically draining experience. So, it is important that you focus on your healing and recovery, and an amazing way to do this is by taking quality vitamins.
No need to buy a whole range of new vitamins, because you can continue taking your prenatal ones.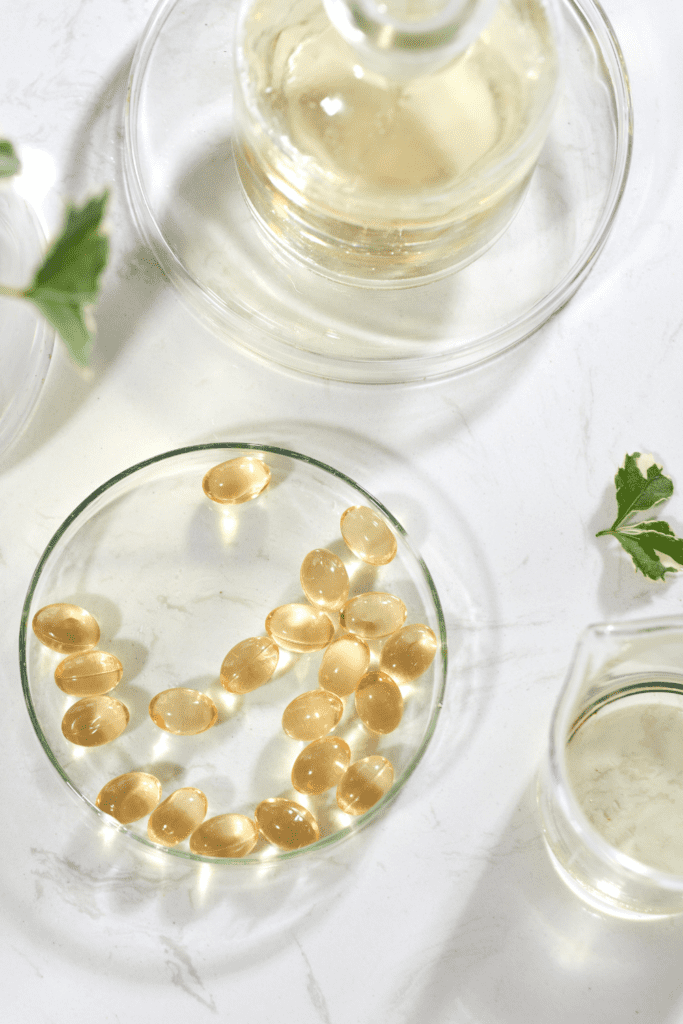 The doctors and moms behind my favorite vitamins, Natalist, say, "Most OBGYNs recommend taking a PNV as long as you are breastfeeding. If not breastfeeding, then the general recommendation is to continue taking them until at least six weeks postpartum."
Ingredients you should look out for include omega DHA as it reduces postpartum depression, B vitamins for their ability to increase energy, and vitamin C for an immune booster.
2. Nutritious Foods
Make sure you're getting your vitamins through nutritious foods, too. Scientific American recommends foods with high levels of iron, vitamin B12, DHA, choline, and vitamin D. Think green leafy veggies, beef, salmon, sardines, fortified eggs and dairy, and fruit.
Also, if you breastfeed, know that it takes around 700 calories daily. With this in mind, you've also got to eat in a way that supports your breast milk production.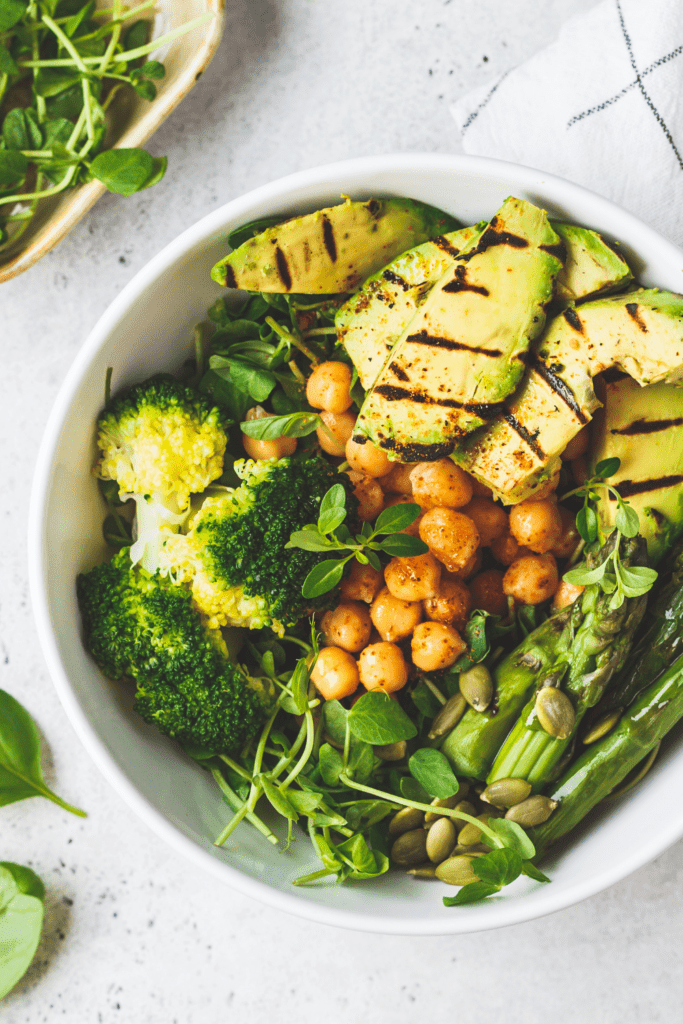 Healthy fats like avocados and nuts are great to incorporate into your diet. Parents also recommends beans and legumes for their lactogenic properties, and ashwagandha, a herb used tra­ditionally in Ayurvedic medicine for stress, "In clini­cal studies, 300 mg twice a day of ashwagandha extract significantly reduced stress in study partici­pants. Not only did the participants who received ashwagandha feel a greater relief of their overall stress and an increase in their quality of life, but their cortisol levels were significantly lower."
Top Tip: Make a few dishes and freeze them so that you know you always have delicious, nutritious meals waiting.
3. Comfy Clothes
You're going to be spat up on a lot, so you're going to be changing your clothes multiple times during the day.
Have sweat pants, loose tops, and baggy sweaters stocked up and ready for you.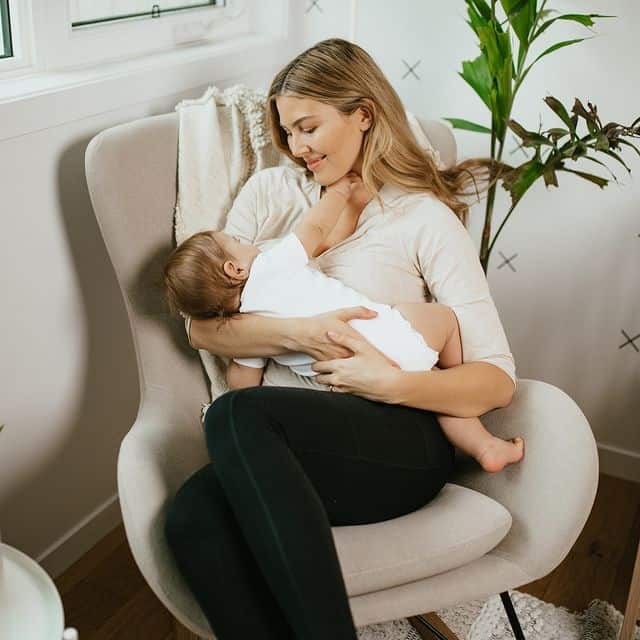 I love the range of nursing tops and bras from Kindred Bravely. Their range is designed by moms, for moms, and features details to make motherhood easier, such as the Nursing and Maternity Sleep Bra which is designed for one-handed, pull-aside breastfeeding access.
4. A Support System
Perhaps the most important item of all: A support system.
Speak with your partner and discuss how they can help support you, and chat to a family member or friend about whether they'd be happy to come over once a week (or whatever works for you) to give you some time alone or with your partner. Never be ashamed to ask for help.
New motherhood can be overwhelming. One of the best ways to deal with the challenges you face is to make time for self-care and create an environment in which you're supported.