Baby Settler Courses Launch September 2020
Hillary Sadler | September 1, 2020
September 1, 2020 —Baby Settler, originally a consulting business founded by Hillary Sadler, launched online courses titled Birth Made Simple, Babies Made Simple, and Breastfeeding Made Simple on September 1, 2020. Each course is comprised of:
14+ on-demand videos, each less than 7 minutes in length per course

6+ informational downloads, templates, checklists (i.e. sleep schedules, pumping logs, must-have baby items, and more) per course

4+ bonus videos to supplement content per course
"My courses are founded upon the belief that parents should no longer feel hopeless or judged, but be able to trust their instincts, be empowered, and thrive in parenthood," says founder Hillary Sadler.
Baby Settler is offering a limited time Introductory Offer at $79 per course (a $99 value) or $199 for the Course Bundle (a $249 value). Parents have access to the courses 15 months from the date of purchase. Consumers can also access her consultation calendar to book directly with Hillary to explore more in-depth concerns and create a custom plan. She offers prenatal, postpartum, and sleep consultations. 
Gift certificates are available for purchase and make the perfect gift to bring to a baby shower, gender reveal, or "sip and see."
Visit the website to learn more at babysettler.com.
About Baby Settler, LLC: Baby Settler is founded by Hillary Sadler (MSN, RNC-OB, CLC) a Labor & Delivery and Newborn Nurse who offers online courses and consultations to help parents with birth, babies, and breastfeeding. She provides evidence-based information needed to trust your intuition and thrive in parenthood.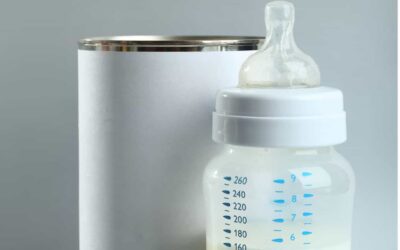 All mamas want the best for their babies, and often the most common feeding advice out there is that "breast is best". While breast milk is incredibly nutritious, for many parents, exclusively breastfeeding just isn't feasible. This is when having formula is an...
Find me on Instagram for daily support