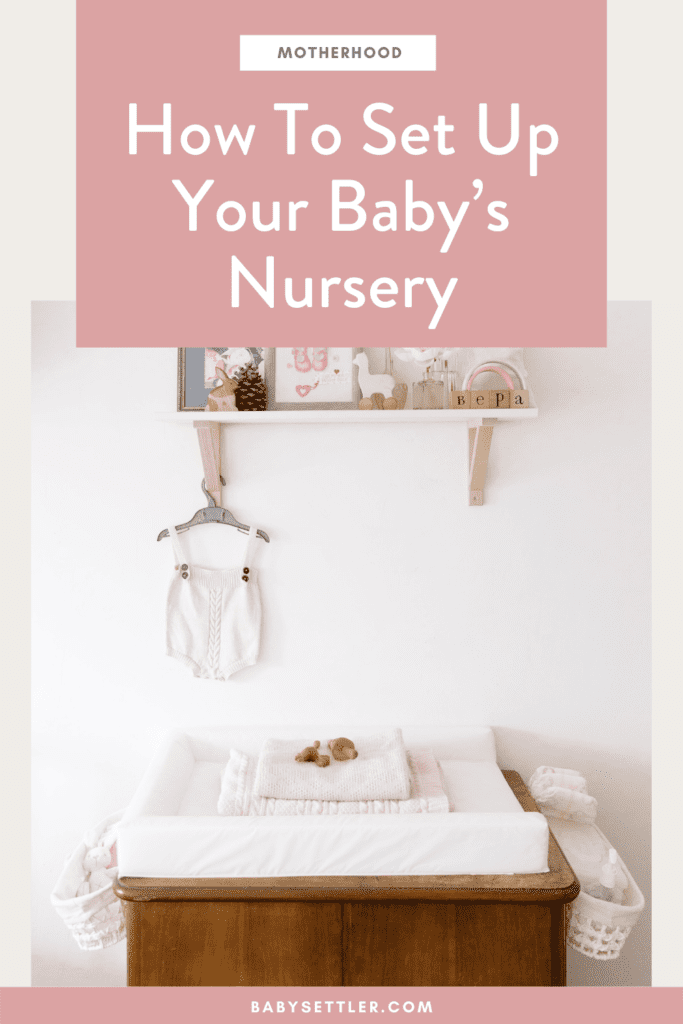 When you're pregnant, setting up the baby's nursery is part of nesting – and it can be so exciting! Choosing a décor theme, shopping for super cute toys, and finding pictures for the walls is a lot of fun. But, while aesthetics are important, you've got to think about the practical side of things, too.
So, what do you actually need for your baby's nursery?
The Ability To Make The Room Dark
Newborns sleep a lot – up to 19 hours a day broken up into a few hours for each sleep. As such, while white and bright nurseries may look incredible on Pinterest, they're not exactly practical.
Light, breezy curtains that are unable to keep the sun out might cause sleep disturbances for your little one.
There's nothing wrong with going for light décor and white walls. Just get black out curtains or thick blinds so that you can make the baby's nursery dark during the day.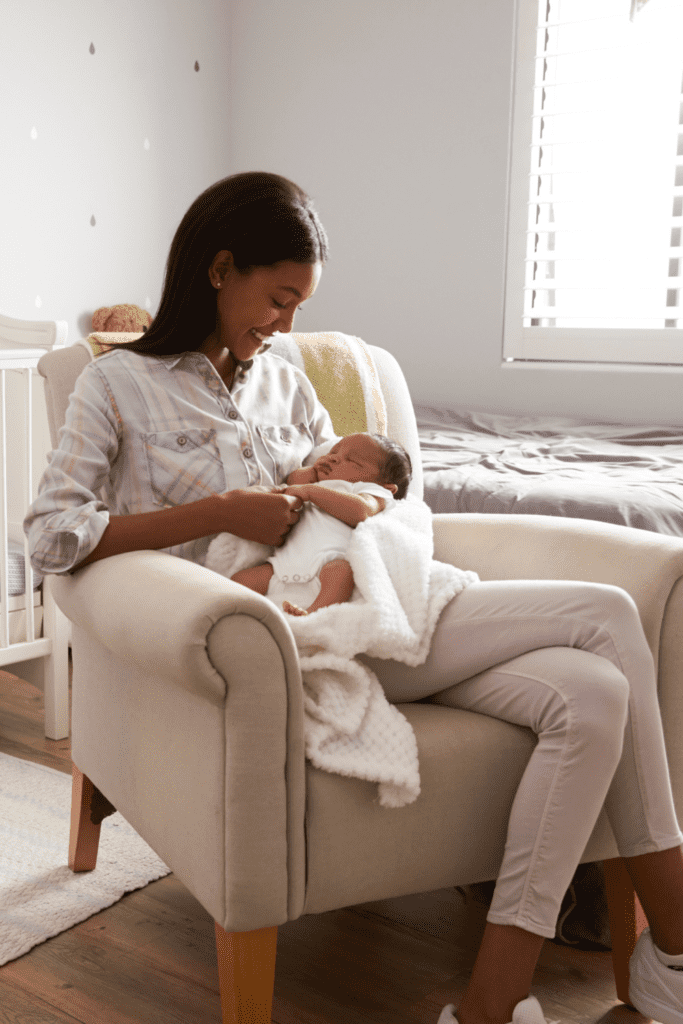 A Breastfeeding Corner
The breaks in between your newborn's seemingly endless need to nap is used for feedings and diaper changes. Whether you're planning on breastfeeding or bottle feeding, you're going to be spending a lot of time sitting and feeding your baby, mama!
A feeding spot in the baby's nursery is super helpful. You're able to take a few steps to gently place your little one back in their crib after a feed.
For your feeding corner, get a comfy chair, a blanket, a footstool, a breastfeeding pillow (I recommend My Brest Friend), and a breastfeeding care box.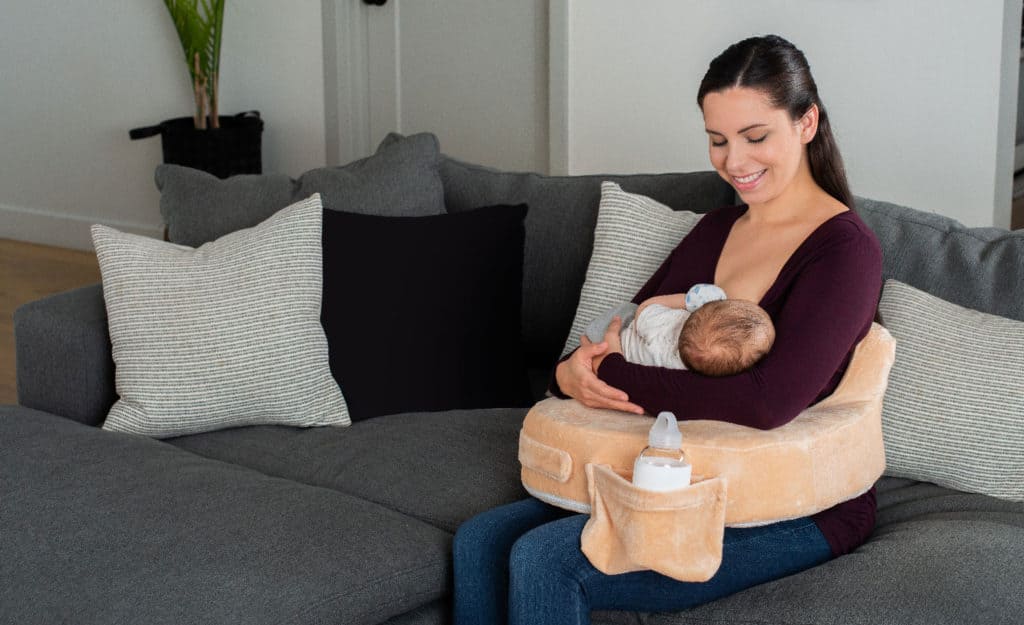 Your breastfeeding care box can include some essentials like nipple pads and nipple butter, as well as snacks, a portable charger for your phone, and headphones.
Choose an arm chair that you can comfortably and easily sit upright in, and wide enough to give you space.
Lisa Tolin told TODAY.com, "That white upholstered glider chair that looks so sweet now will be stained a dingy taupe in a few years. Choose something that's easy to wipe off, has a cover you can replace or hides stains. They are inevitable."
Sound Machine
A sound machine can calm your baby and help drown out any outside noise.
"White-noise machines create a comfortable, womb-like environment that calms anxious infants, encouraging them to stop crying and fall asleep faster. White-noise machines also help babies stay asleep longer," explains Very Well Family.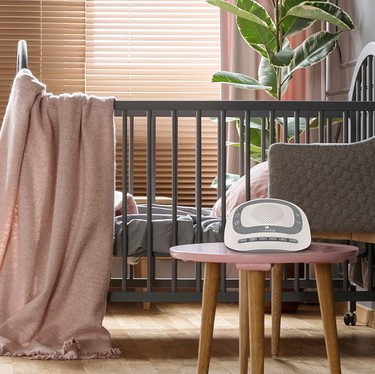 I love the HoMedics White Noise Sound Machine because it has 6 different soothing sounds to choose from so that you can see which works best for your little one. Also, it's portable, so you can take it with you wherever you travel with baby.
Edit Down Your Little One's Closet
You might've been given a ton of clothes for your baby, way more than you need.
Go through all the baby clothes you have and edit down your choices to a week's worth of onesies, vests, tops, and pants.
The sizes that don't fit your baby yet can go into plastic containers and stored away. You can donate any extra clothes to shelters.
While it can be difficult to let go of any cute baby clothes, having less items means less clutter and more space.
Have A Streamlined Diaper Changing Area
If your nursery is small and you don't want to or can't add a changing table to the room, no problem. A simple changing mat placed on the floor when needed is perfectly fine.
Have caddies with everything you need within arm's reach. Diaper cream, fresh diapers, wipes, and rags for any messes should be at the ready for easy diaper changes.
If you do decide to add a changing table, make sure everything is organized in the drawers using drawer dividers.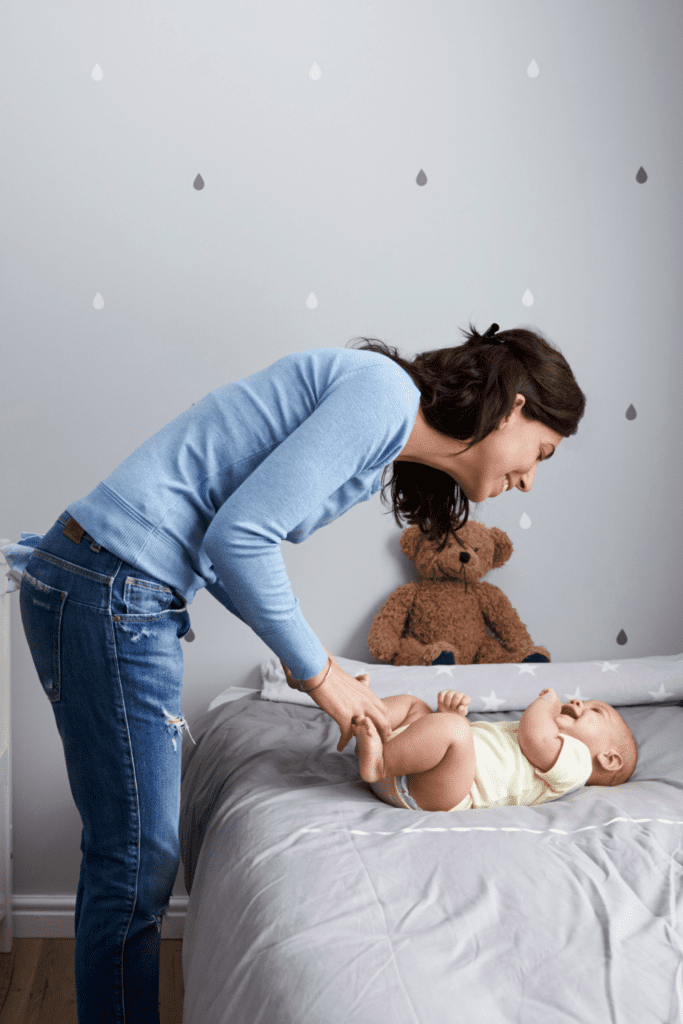 Top Tip: Use what you already have for organization! Shoe boxes can be used as in-drawer organizers, and canvas boxes can be used for toys and other items and put onto open shelves. If you have an over-the-door shoe holder that you don't use, put it in the nursery for socks, toys, and headbands.
Remember, mama, the nursery is for you as well as your baby. Make it a room you also love to be in, and one that supports you as you navigate being a mom.
For my favorite nursery essentials, baby hygiene products, pregnancy products, and breastfeeding supplies, visit my Amazon Storefront.