Feeding your baby is one of the most intimate yet challenging parts of being a new mom.
They say breastfeeding is "natural" but it comes with a boatload of challenges and questions. Is my milk supply enough for my baby? Can I switch to formula? Is my baby still hungry? Is this pain normal? Is my baby growing? Is it safe to mix breastmilk with formula?
Find a time that works for you and after a few clicks, your meeting is scheduled!
All of our providers are highly qualified to help you find success.
We'll help you establish a routine so you can confidently navigate feedings and get more sleep.
Have you been searching for a breast feeding expert here in Winston-Salem? Let the Baby Settle team help you and your baby.
Breastfeeding is the natural next step many expecting mamas envision after having a baby. Breastfeeding begets bonding and brings bliss, right? Not always. Maybe this is what you thought before you had some unexpected challenges. You anticipated the bonding experience you've heard so much about or experienced with a previous baby. But, now you're facing hurdles you didn't expect and don't feel prepared to overcome.
So, where do you turn and what do you do when the process doesn't seem to be working as well as you were expecting it would? Baby Settler is the answer and our local Winston-Salem breastfeeding experts have even more answers to the heart cry of the mom struggling to breastfeed: What do I do? Baby Settler exists to connect you with a lactation specialist who can help you by providing real rapport, expert breastfeeding tips, practical advice, and personalized support.
Winston Salem has its own certified Lactation Consultants who can speak to the specific challenges you are facing with breastfeeding your baby.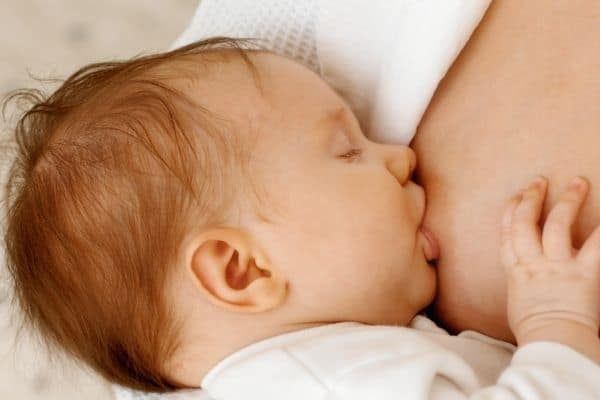 Are you looking to source a Lactation Professional in Winston-Salem?
Childbirth and breastfeeding go hand in hand, but each mother's journey is completely individual. While it's easy to assume that breastfeeding comes easily to everyone, in reality, more people struggle in this area than you would think. If you are struggling, you've come to the right place. Our lactation experts are here to help.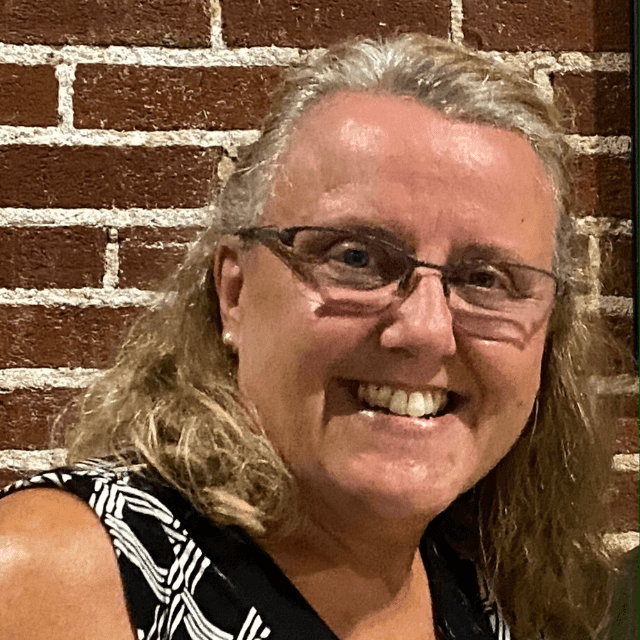 Lisa Pivin
RN,C-MNN, IBCLC
We Are Local Breastfeeding Experts Right Here In Winston-Salem, North Carolina!
Our staff of certified Breastfeeding Consultants, all of whom are registered nurses, will listen to what you've encountered. Any lactation expert will tell you that obstacles to breastfeeding come in myriad forms.
It's important for you to understand that you're not alone. Maybe your baby is not latching properly, or seems unsatisfied by your milk supply. Perhaps it's extremely painful to nurse your baby. Maybe you are dealing with sore nipples or even engorged breasts. These are some of the struggles nursing mothers can have, but there's hope when you feel like giving up on breastfeeding.
You have lactation professionals local to Winston-Salem who are passionate about helping women on their breastfeeding journeys. For this reason, don't put off giving us a call or filling out our contact form! With this simple action step, you will be on your way to receiving personalized assistance from a baby feeding consultant – help you and your baby desire and deserve.
Get started with a Lactation Consultant before your baby arrives.
Are you located in the Winston-Salem area, pregnant and planning to breastfeed? Well, you've landed on the right resource, and your timing is perfect. Scheduling a virtual breastfeeding consultation with one of our lactation specialists will set you on course to be successful with breastfeeding after welcoming your newborn.
Being proactive will give you tools in your toolbox so that when you're a new mama, and feeling sleep-deprived, overwhelmed, and frustrated, you will have a game plan for troubleshooting and developing a breastfeeding method that works for you and your baby.
You'll also have the support of our lactation coaches whose vast experience will put your mind at ease, and put your breastfeeding hurdles in the rear view mirror.
With us as your trusted resource, you will gain the confidence which will help you and your baby thrive.
What is a Certified Lactation Specialist?
A Certified Lactation Specialist is a breastfeeding expert geared to come alongside mother and baby. She is trained to observe baby's feeding technique and to offer advice based on her observations and professional experience. She evaluates the breastfeeding hold of baby as well as baby's latch, advising adjustments if she notes a barrier to breastfeeding success.
If you are a new mom in the Winston-Salem area, you may have questions and insecurities surrounding your breastfeeding experience. Sometimes moms need more support than the postpartum nurse in the hospital can provide. And sometimes problems don't arise until after you are already home.
This is where a lactation professional comes in and saves the day….not to mention the sanity of mama! A specialized breastfeeding consultant has the sole objective of getting you and your baby on a path to breastfeeding success.
Our lactation professionals at Baby Settler have the skill set and will take the time to help you achieve breastfeeding success.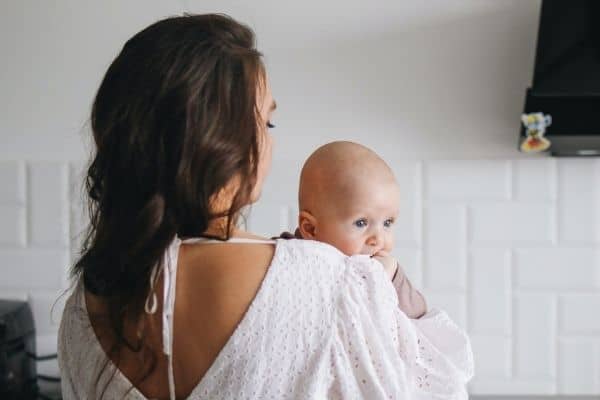 Call Us if You Answer YES to One or More of These Questions:
Do you dread your baby's next feeding?
Are you receiving breastfeeding advice from all angles, but feeling paralyzed by the noise of it?
Do you feel like you're doing all the right things but not having success with breastfeeding your baby?
Do you have sore breasts, or cracked or bleeding nipples?
Are your breasts engorged (large, hard, painful)?
Does your baby seem dissatisfied when feeding?
Is your baby not latching effectively?
Does your baby-hold during breastfeeding feel awkward and uncomfortable?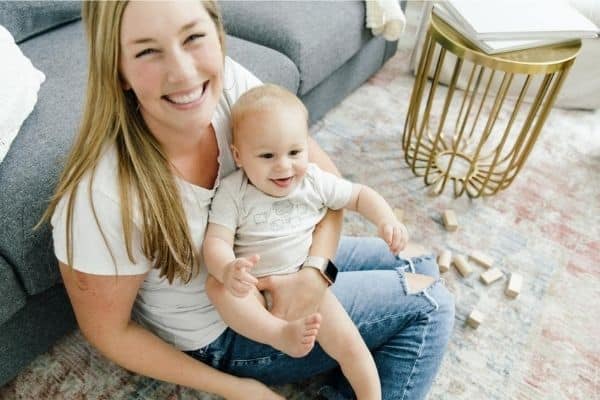 A Local Lactation Consultant In Winston-Salem Who Offers Personalized Expertise
If your goal is to find a Certified Lactation Specialist in the Winston-Salem area, you've accomplished your goal by finding Baby Settler. Founder Hillary Sadler is an experienced lactation professional who has offered her personal and professional advice to well over 1,000 moms and babies along their breastfeeding journeys.
Through her own experience as a new mama, Hillary discovered a personal drive to pursue a degree in Nursing. With a vision to help new mamas like herself,
Hillary completed nursing school and went on to work as a labor and delivery nurse. After a number of years in her role, Hillary decided to add lactation consultant to her impressive bio. But she didn't stop there. Hillary then birthed the idea of combining her personal experience as wife and mother of three, and her professional background as a R.N. to offer parents of infants much needed support.
Her idea became Baby Settler, the expert lactation and sleep training company she founded. Hillary and her expert team relish the opportunity to come alongside families during the exhilarating, exhausting, and challenging time of welcoming a newborn and nurturing a growing family. Hillary and her staff of certified lactation nurses are passionate about helping babies and mamas work through obstacles to successful breastfeeding. Working with mom starting before baby is born, and staying connected through the newborn stage is only the beginning.
Baby Settler then helps mama and baby with breastfeeding and sleeping during baby's early months. Baby Settler also offers the eventual weaning advice which has proven to help many mothers return to work confidently.
Hillary's commitment to mom and baby is clear, and it is evident in every Baby Settler lactation expert.
Offering a flexible array of consults, Hillary's team of lactation nurses is pleased to offer their lactation expertise virtually or in-home. The Baby Settler distinctives set us apart from other companies. With Baby Settler as your lactation support, you get:
Lactation consultant experts who are Registered Nurses within the medical profession
Personalized breastfeeding and sleep recommendations from caring, dedicated, professional women
Women helping women in the ups and downs of the bringing home baby, breastfeeding, and sleep disruptions
Flexibility around how you receive expert advice: your choice of in-person, in-office, and virtual visits
In a brilliant marriage of personal and professional passion, Hillary Sadler's Baby Settler consistently helps mamas and babies along their breastfeeding and sleep paths. Because of the direct correlation between feeding and sleeping,
Baby Settler's lactation consultation includes sleep training as well.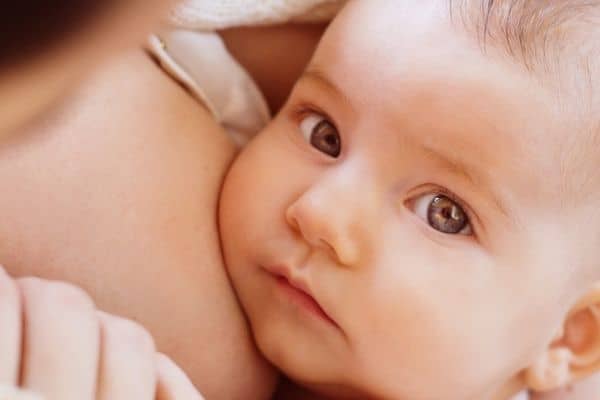 A Typical Lactation Consultation
Here's an overview of what you can expect in a Baby Settler consultation:
Your lactation consultant will discuss your health and the health of your baby while considering pertinent information related to your pregnancya and baby's delivery.
Your breastfeeding specialist will ask you how breastfeeding has been going. She'll ask about baby's wet diapers and bowel movement patterns.
Your lactation nurse will ask for particulars about your baby's appearance and behaviors.
Your breastfeeding expert will evaluate the shape and appearance of your nipples, and observe baby during the breastfeeding process. Baby's positioning, latch, swallowing, and breathing are all part of the process, and your lactation nurse knows what to look for to help both you and baby.
A Bit More About Us
Baby Settler is a woman-owned, all-women company made up of registered nurses personally vetted by founder, Hillary Sadler. Not only is each Baby Settler lactation consultant a registered nurse, but she is also a caring person, and a seasoned mama. This makes a difference when you are considering whom to call when you need breastfeeding help. It sets Baby Settler apart from other companies.
A good online article can offer you salient breastfeeding advice, and there's merit to such information, but Baby Settler is Winston-Salem's answer to the question of where to turn when you need a personalized lactation consultant to step in and help you.
If you desire confirmation that things are going well with your breastfeeding journey, or if you are seeking help and one on one attention from a certified lactation consultant R.N., do not hesitate to reach out to our professional breastfeeding experts at Baby Settler.
Whether you choose an in-home, private session, a personalized office visit, or a virtual lactation consultation, you will be so glad you connected with Baby Settler! We're sure of it.