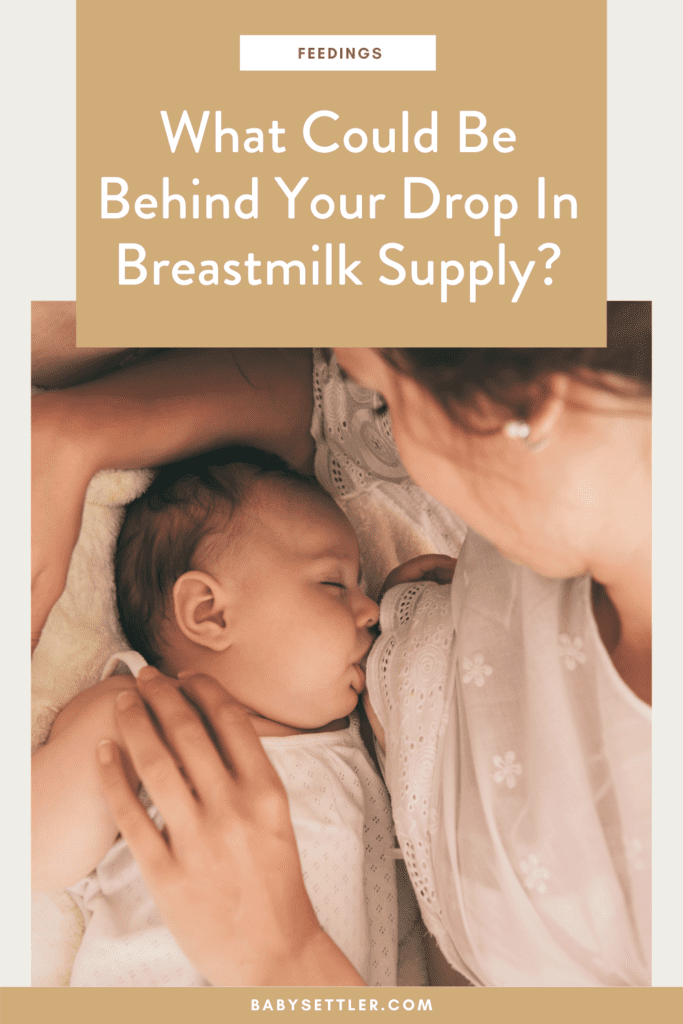 If you're breastfeeding, it can be tough to judge whether your baby is getting enough breastmilk. It can be completely normal for a breastfeeding mama to have a drop in breastmilk supply. So, what are the signs your baby isn't getting enough milk during feedings, and what could be the reason behind a decrease in breastmilk supply?
Signs In Your Baby That Your Breastmilk Supply Is Decreasing
If your breastmilk supply is decreasing (and your baby is exclusively breastfeeding) then your little one could be showing these signs of lack of nutrients:
Not Enough Dirty Diapers
Your baby's poop can be a good indicator of their wellbeing.
During the first few days of life, a newborn will poop once for every day of life. "Fortunately, this pattern doesn't usually continue past five days old or so. After day five, the average breastfed newborn will have about five dirty diapers a day…," explains What To Expect.
If your little one isn't producing any wet diapers during the day, this could be a sign that they're not getting enough breastmilk.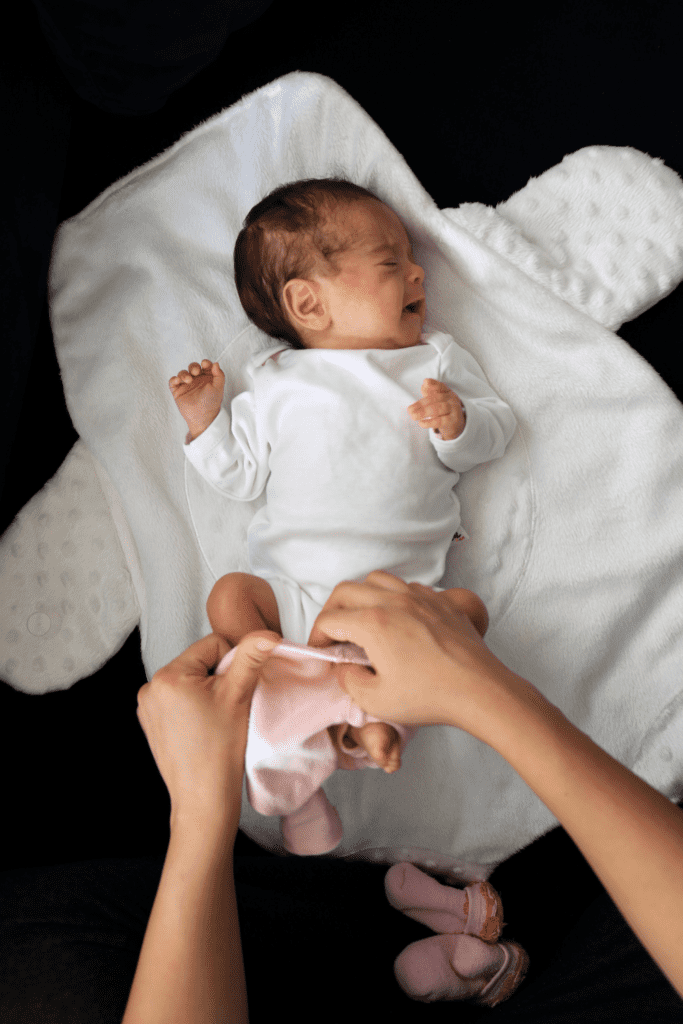 Not Enough Weight Gain
If your newborn isn't consistently gaining weight, this is a telltale sign that they're not getting enough of the nutrients they need.
After birth to around one month, newborns gain on average 2/3 to one ounce of weight a day. However, Parents points out, "…most babies lose some weight during the first few days of life, but usually regain this weight over the next few days so that within a week to 10 days they're back to their original birth weight."
Between one and four months, babies usually get that cute chubby cherub look complete with baby rolls and increased activity levels.
At six months, most babies have doubled their birth weight.
All this being said, it's important to remember that all babies are unique, and a lot depends on genetics.
If you're seeing these signs, what could be behind your low breastmilk supply?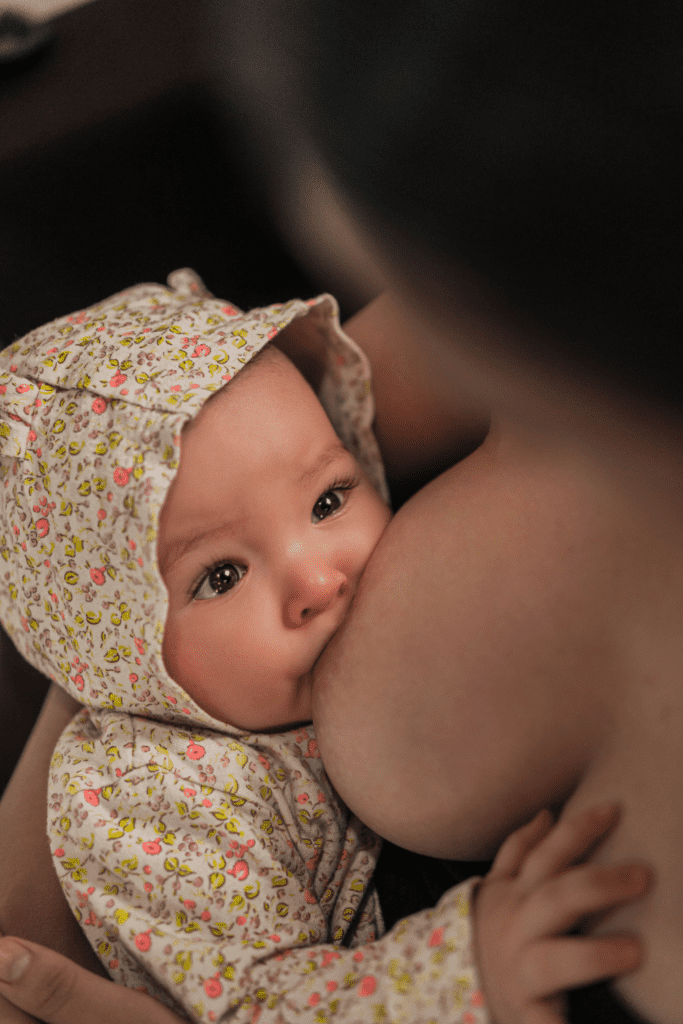 3 Reasons Why Your Breastmilk Could Be Decreasing
Stress
Feelings of stress and anxiety have a huge impact on your breastmilk!
When you're stressed you experience a shift in hormones, an example being a rise in cortisol, which can decrease your breastmilk. Your mental health matters, mama. If you're feeling overwhelmed and stressed, ask for help from a professional. Also, ask friends and family for support. Helping with household chores and watching over the baby for a few hours can make a big difference to how you feel.
Not Enough Stimulation
Breastfeeding and pumping moms should get at least eight or more stimulations each 24 hours in the first six weeks postpartum.
This means feeding your baby or pumping your breastmilk often.
Remember, breastfeeding works on a supply and demand basis. Draining your breasts is a signal to your body that it needs to produce more breastmilk. 
If you've still got milk left over after a feeding, pump and store.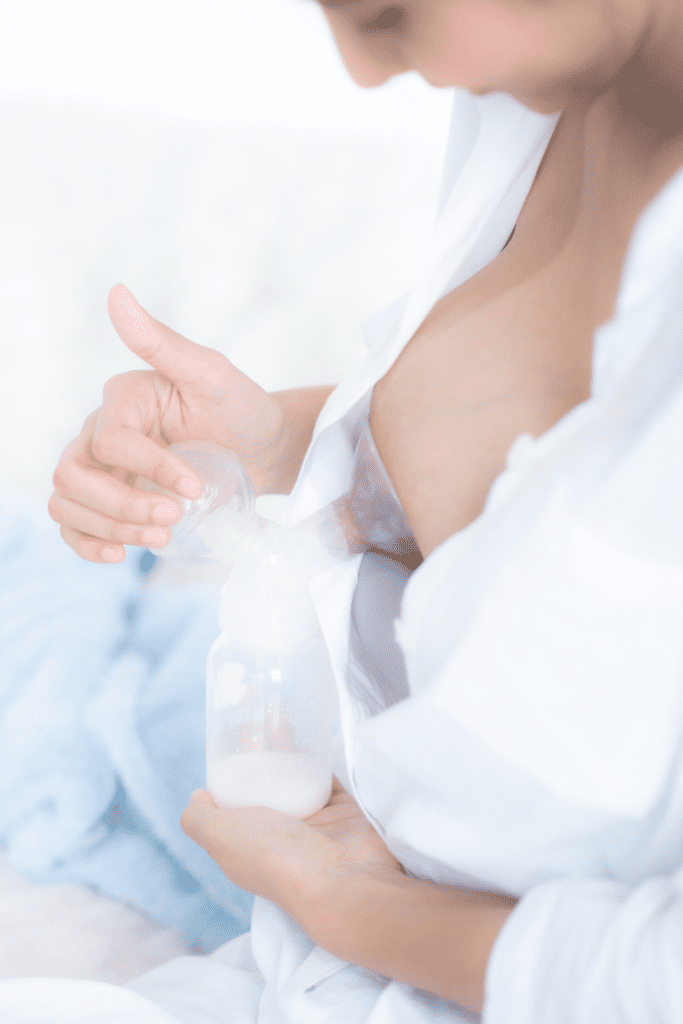 Not Managing Engorgement
The term "engorgement" when it comes to breastfeeding means that your breasts are completely filled with milk to the point of pain.
You can manage engorgement by:
Massaging your breast while breastfeeding
Feeding or pumping more regularly
Alternating breasts when feeding
Engorgement can be common when dropping a nighttime feed as your baby is transitioning to full nighttime sleeps.
How To Increase Low Milk Supply
Skin-to-skin contact with your baby releases a hormone called prolactin and stimulates oxytocin, which helps with breastmilk production. One of my favorite brands of baby clothes that makes skin-to-skin contact easy is Bonsie. 
Managing your stress and eating a diet full of the nutrients you need as a breastfeeding mom goes a long way. Click here for the foods to include in your diet to help with breastmilk supply. 
Reach out to a lactation consultant for an evaluation and plan. We can help save the supply with a personalized plan of action. Click here to schedule a consultation!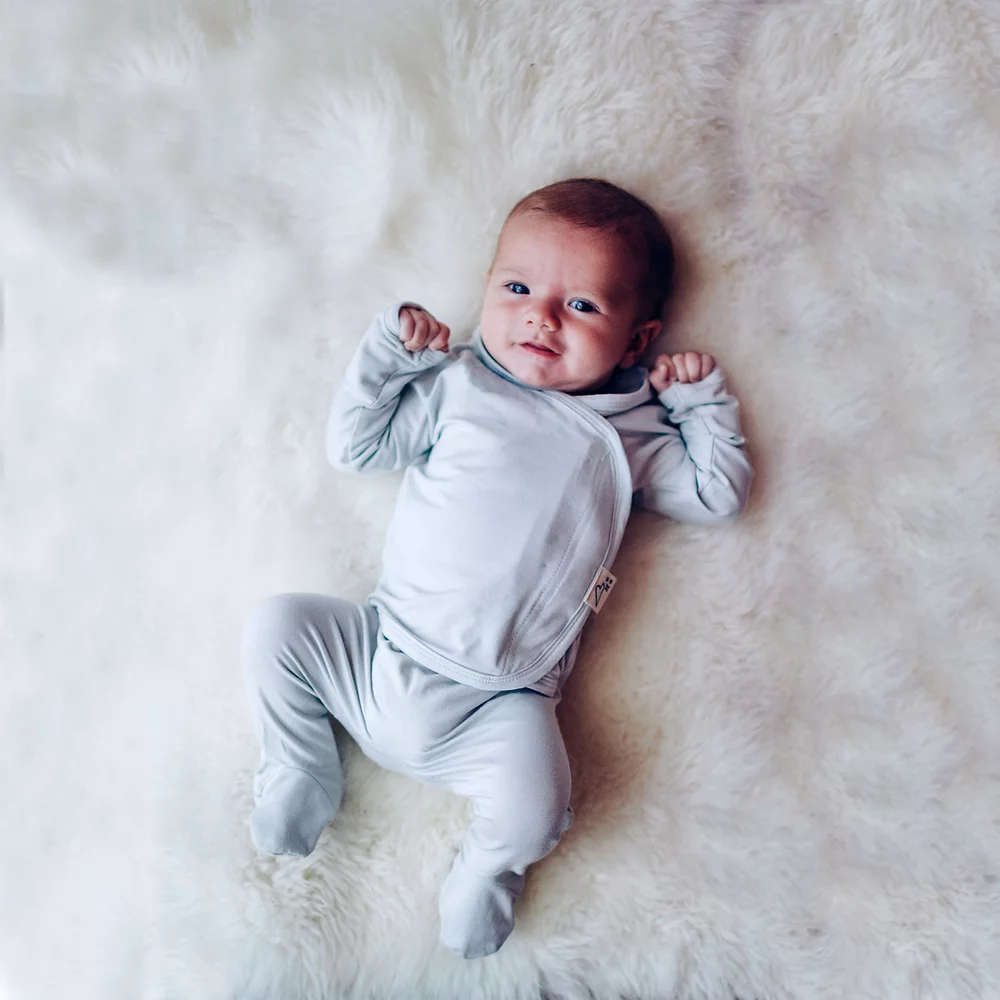 If your breastmilk supply is decreasing and instead of trying to increase it, you'd like to move your baby to a bottle and formula, here are a few tips for the transition.
Every motherhood and feeding journey is different. Honor your unique journey, mama, and focus on what's best for you and your baby.