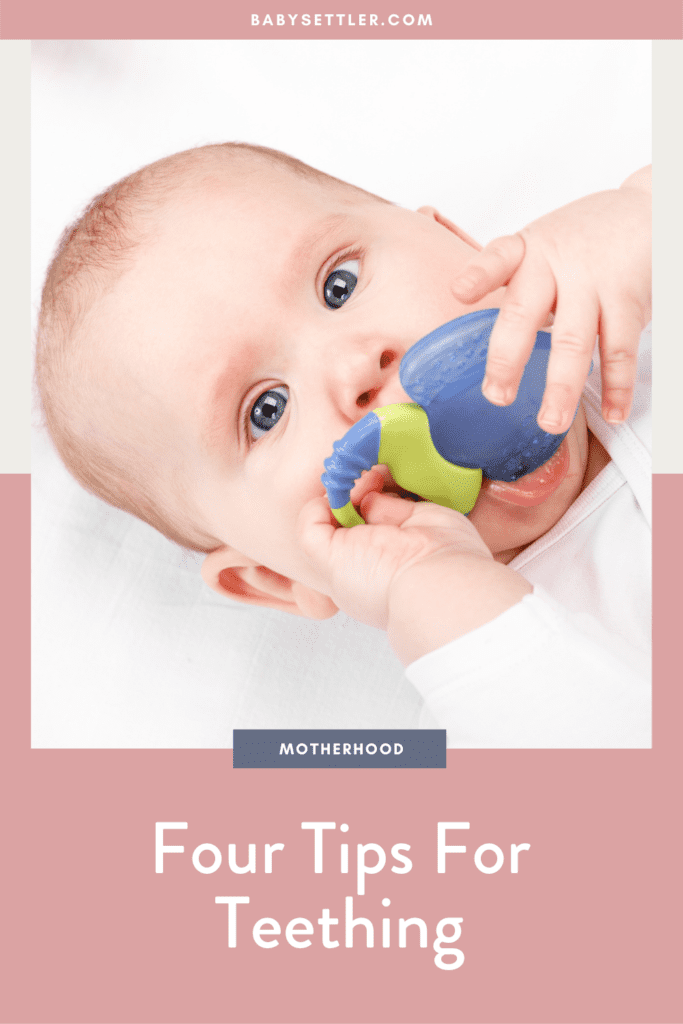 Teething is hard work – for parents and for babies! It's painful for little ones and stressful for moms. If your baby is currently going through this, you may be asking, "How can I help and support my baby through teething?"
When Does Teething Start?
Most babies begin getting their teeth at around four to seven months of age. However, every baby is different! So, some babies get teeth earlier or later.
How Do You Know If Teething Is The Cause Of Baby's Discomfort?
If your baby is getting increasingly irritable and restless because of teething, you'll know because it will be accompanied by other symptoms including fussiness, chewing, and excessive drooling.
"But if your baby is experiencing a rash (other than a drool rash), fever, or diarrhea, something other than teething may be the cause of their discomfort. In that scenario, you should speak with your child's pediatrician," advises Healthline.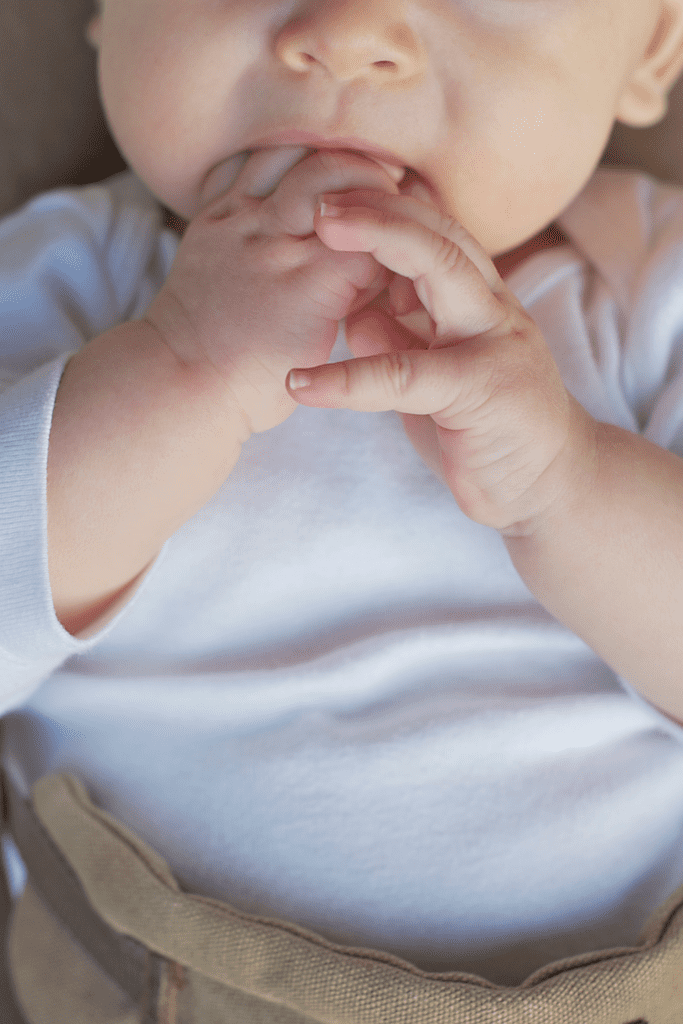 Here are four tips to get through the teething phase:
Give Them Extra Cuddles
When your baby is sick or in pain, it can be more difficult for your baby to self soothe.
Holding and cuddling your baby more during times of illness and when they're teething will not "ruin" your baby's sleep long term. Sometimes they will need more help getting to that "deep sleep" state for a good solid nap!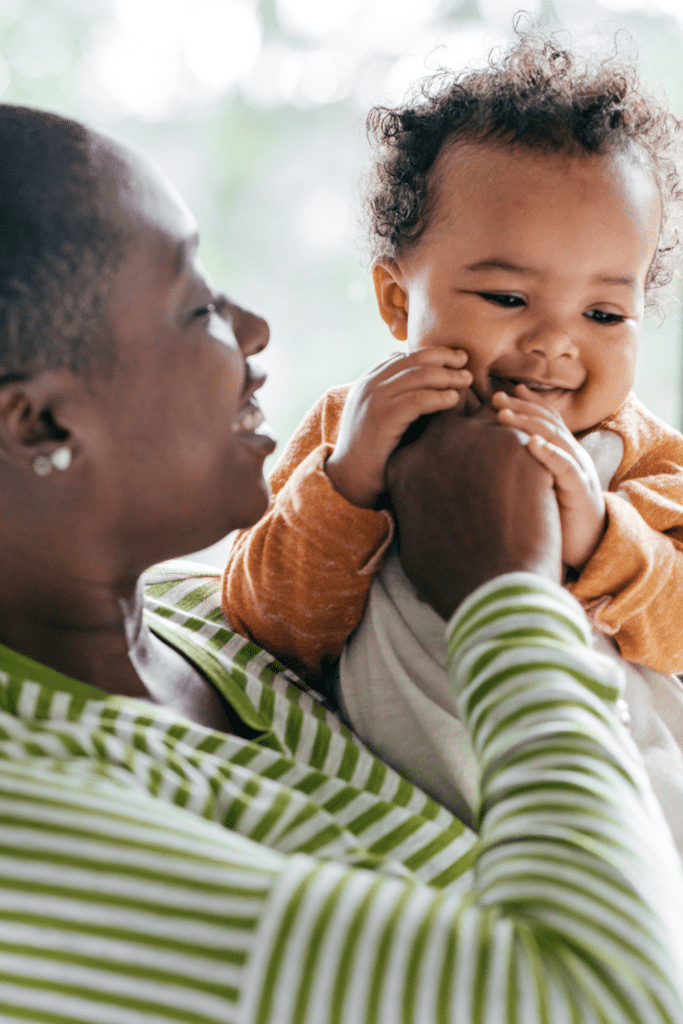 Allow Time For More Sleep
It's really important to make sure your baby isn't overstimulated, especially when they're teething. A baby that's overstimulated isn't getting enough sleep, which can result in them feeling more irritable and bothered by their teething pain.
Try to prevent your teething baby from becoming overstimulated by offering naps sooner, keeping wake windows smaller, and moving bedtime up by 15 to 30 minutes.
If your baby is struggling to get to sleep, rubbing a clean finger over their sore gums can temporarily numb the teething pain.
Give Them Something Cold To Chew On
Cold therapy helps with inflammation, so offering cold teethers can reduce gum tenderness.
I love Droolees teethers (which come in colorful fruit shapes) because they're extremely safe, the perfect size for little hands, and have various massage and teething relief functions.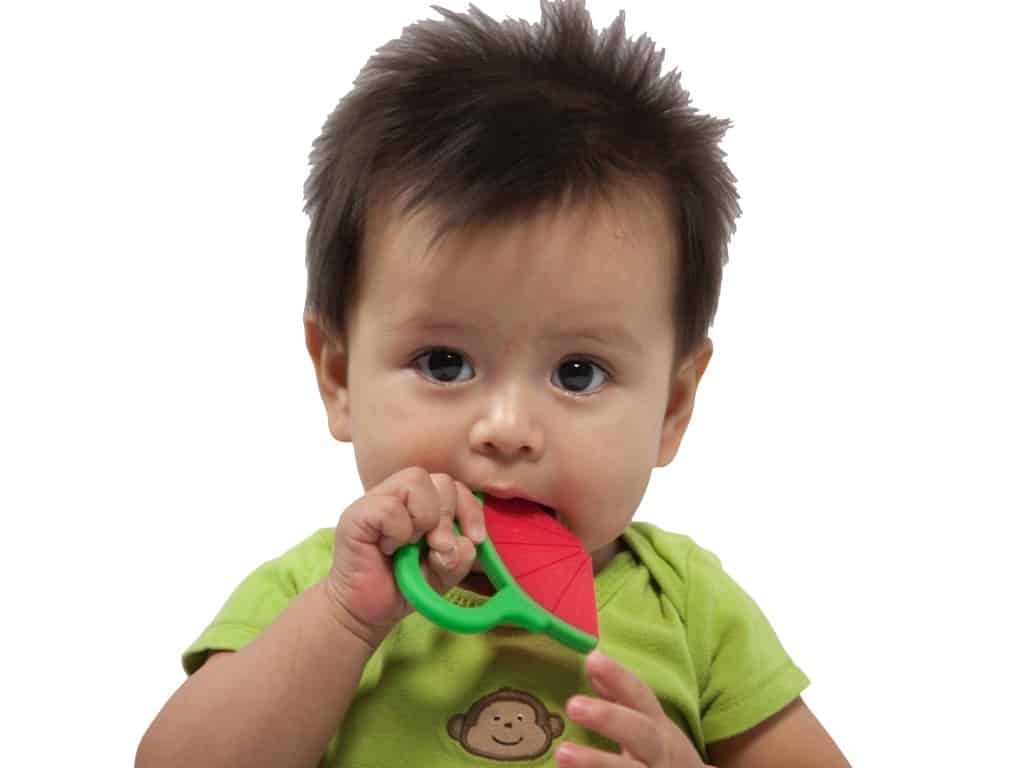 Another option is to take a washcloth and soak it in water before popping it in the freezer for 30 to 60 minutes. This is a great thing to give your little one to chew on, especially if your baby's mouth is too small for teethers.
When it comes to teethers, the American Dental Association recommends only using solid rubber ones and to avoid liquid-filled teething rings or plastic objects that could break.
You could also freeze pieces of fruit for your little one. Parent, Sulen Rodriguez, told Parents, "Frozen fruit cut up small – strawberries, melon, cucumber, and watermelon cut into spears."
Distract Them
During your teething baby's wake windows, make sure to give them lots of attention. Play and tummy time can help distract your baby from the teething pain.
Put down a play mat with lots of different things for your little one to grab at. And, sometimes a change of scenery can be good for both of you – a walk outside is a great way to calm your baby.
Click here for tummy time tips.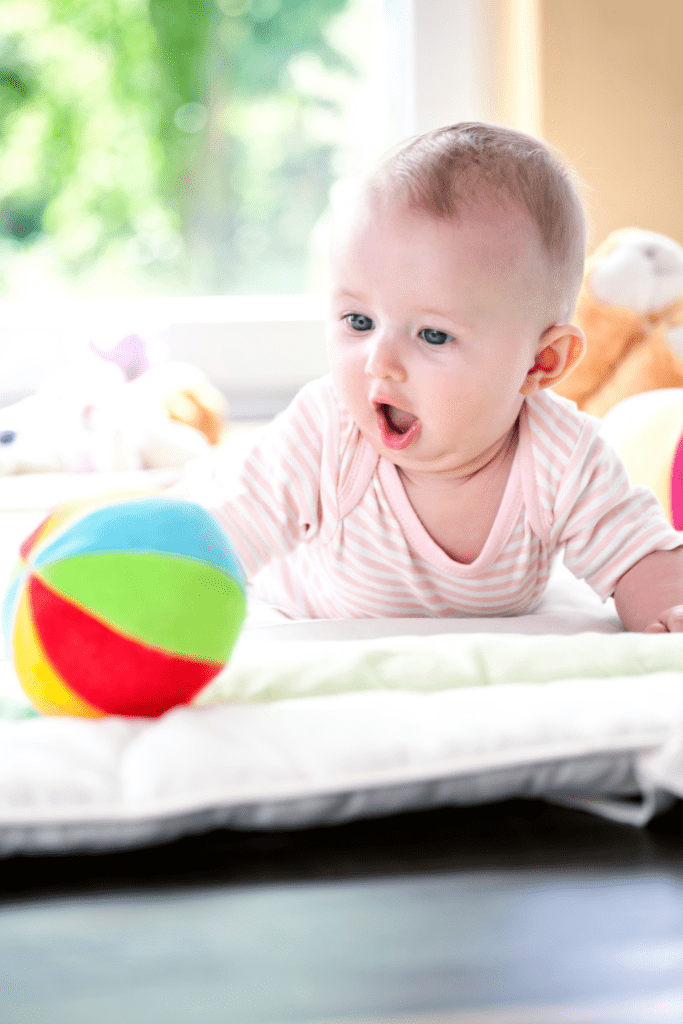 Teething is a challenging time for little ones; a bit of extra attention, affection, and introducing cold therapy can go a long way to help soothe your baby.
Are you expecting, or do you have a newborn, and are feeling overwhelmed with all the advice out there? Want things simplified? Sign up for my online course, Babies Made Simple, to help you feel more confident as a parent.