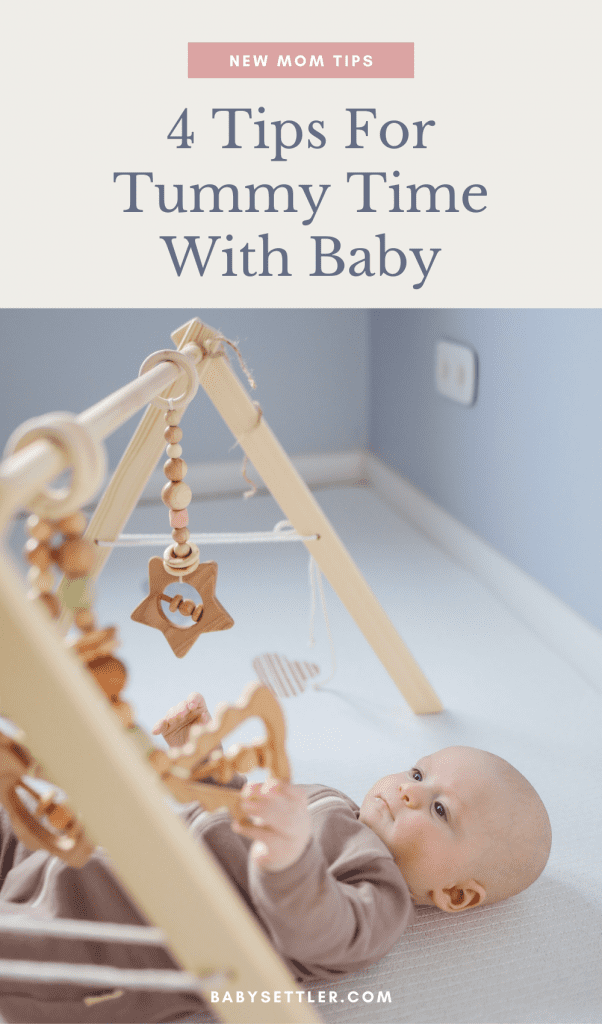 Sometimes we've got to do things we don't enjoy – it's the same for babies. Some little ones seem to just hate tummy time! While hearing their frustrated cries from their play mat may cause you to want to pick them up, tummy time for your baby is important.
Why is Tummy Time Important?
Think about it – your baby spends most of their time on the backs. From laying in their crib to breastfeeding, they don't have much time to use their arms to start lifting themselves up, or begin moving their own heads up.
So, it's important to change up your baby's perspective by putting them on their belly.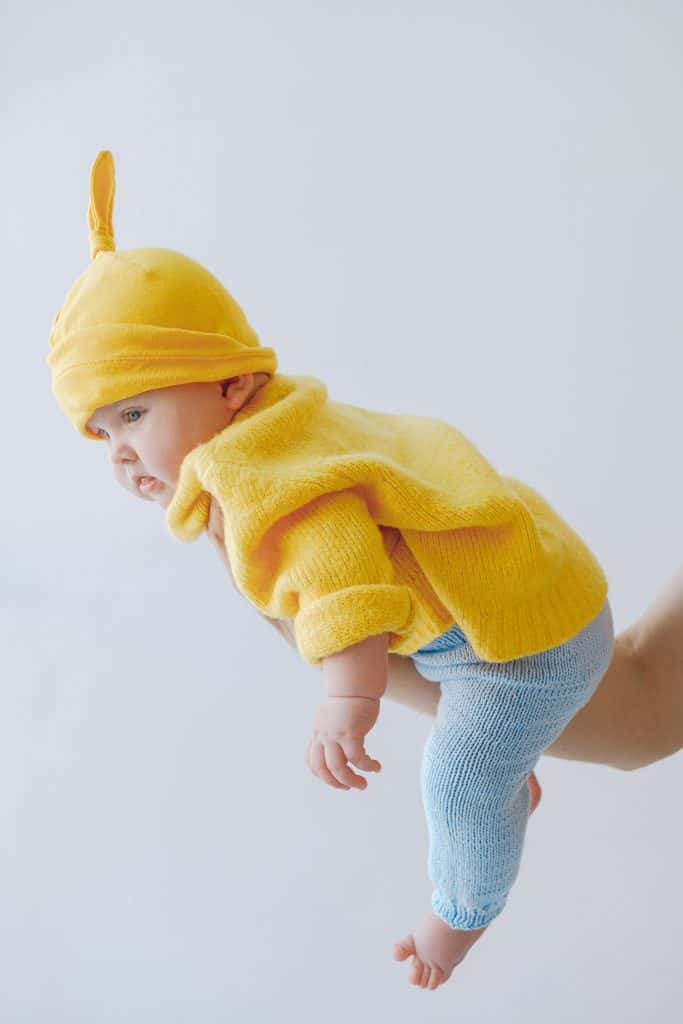 Time spent on their stomach is essential for your little one's development.
Pathways explains that this important activity allows a baby to develop the muscles in their neck, back, and shoulders, reach important developmental milestones, and it can help prevent early motor delays and conditions.
When your baby spends some on their belly, they begin reaching, which is a precursor to them learning how to crawl and grab things.
How Much Time Should Your Baby Spend On Their Belly?
The length of tummy time depends on the age of your baby, but you can start introducing it slowly from the newborn stage.
"Begin at 2 weeks old with short sessions of 30 seconds to one minute…Don't be surprised if your baby fusses or simply lays his head down; just try again later," advises Parents.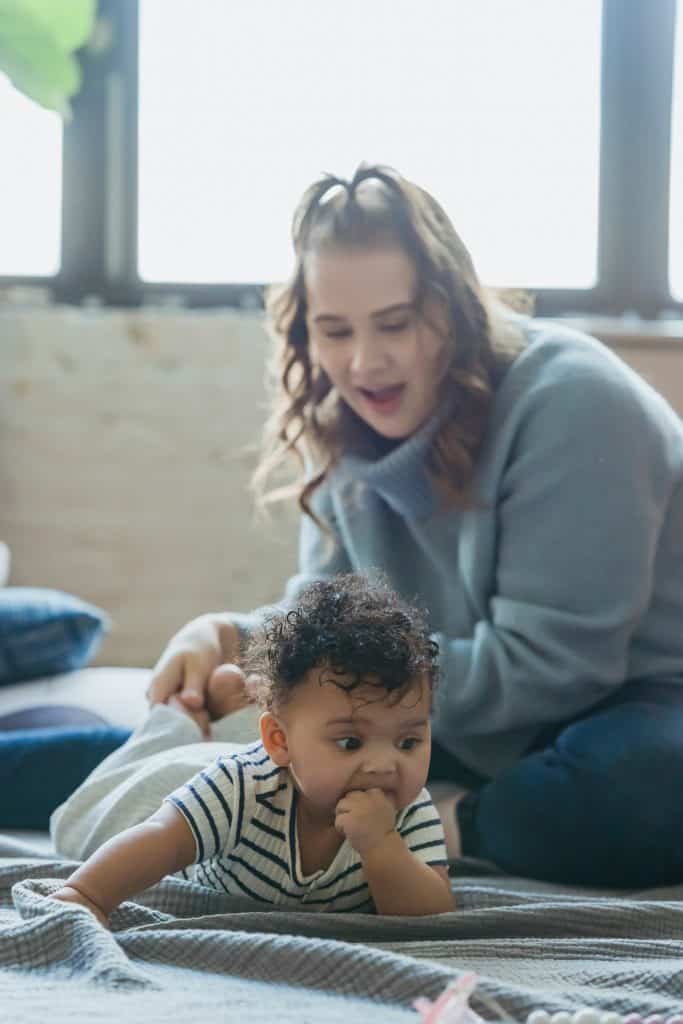 As your baby grows, you can lengthen tummy time. You can also break up this time, for example, putting them on their belly for 5 minute sessions three times during the day.
Remember, this is a challenging time for your little one! They're working out their muscles and building their endurance, so they won't always enjoy it (how many times have you wanted to cry during intense workouts!).
Luckily, there are ways to make tummy time more enjoyable for your baby. 
Change Up The Environment
You don't have to stay indoors for tummy time – pack up a blanket, some toys, and take your baby outdoors (weather permitting).
Fresh air does both you and your little one good.
"Look up at the trees, the clouds, birds and planes that fly by. The great outdoors is great for language development so narrate everything you see and you'll be doing some major language formation!" says The Salty Mamas.
Remember, always protect your little one from the sun! Set up a spot in the shade and make sure to lather on some sunscreen. 
Take A Comforting Approach
Be the play mat for your baby! This is an amazing way to start introducing them to tummy time – you're still close, so they feel comforted.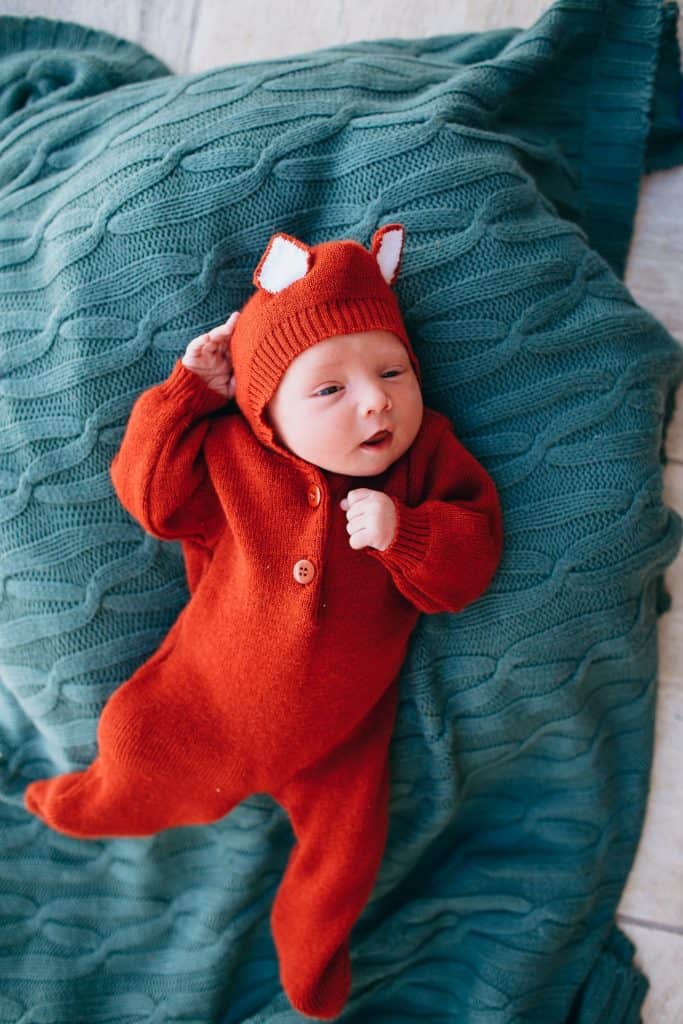 "Put a pillow underneath your neck and lay flat on your back on the ground. Put your baby on top of your tummy, making sure that you have both hands free to catch her in case she wobbles to either side. Talk to her, sing to her, make funny faces and noises," advices I Can Teach My Child.
Another option is to sit in a chair and lay your baby across your knees on their belly. Just make sure their head is supported. 
Make Tummy Time Fun And Stimulating
While the only essential items for tummy time are a flat surface and a mat, you can make it more stimulating with colorful toys.
Adding a few engaging toys to the tummy time area can help encourage your baby to reach, grab, lift up their head, and push themselves up – all so important so that your little one can reach developmental milestones.
For happy and successful tummy times, What To Expect has a comprehensive list of some of the best mats and toys.
Set Your Baby Up For Success
It's important that your baby is comfortable when you put them down, so make sure they have a clean diaper, are well-rested, and have had some time to digest their milk.
"You may want to avoid tummy time immediately after eating. For some babies, placing them on their tummy when it's full may disrupt digestion, which could lead to gas or spit up," says Heathline Parenthood.
Also, never leave your baby alone during tummy time. Keep a watchful eye over them as they learn to move by themselves and explore.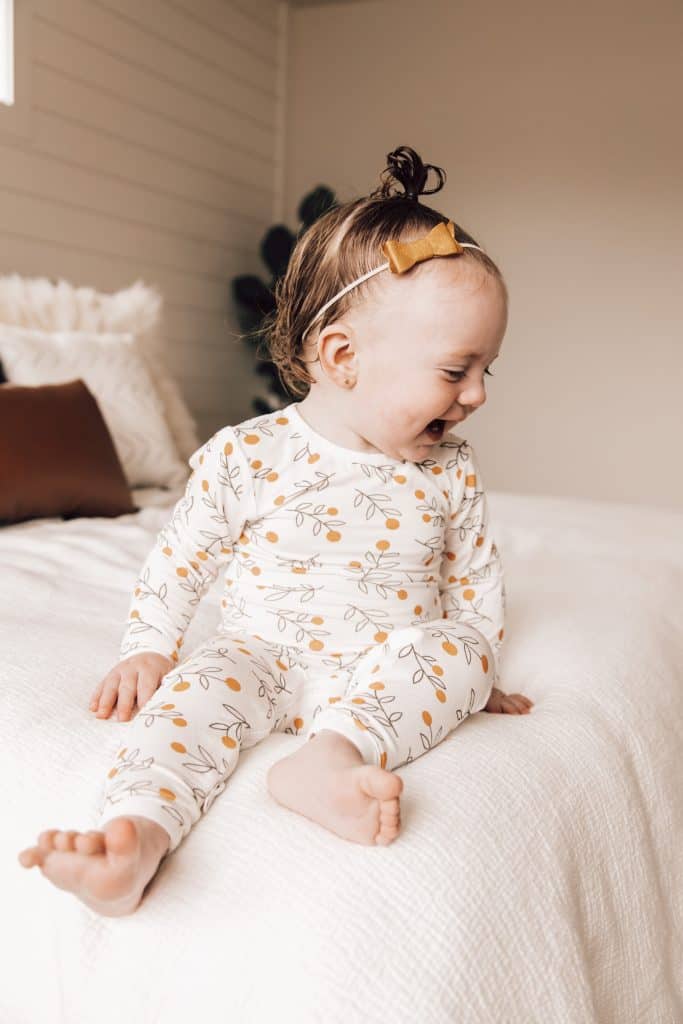 If they start to drop off, pick them up immediately and put them down for a nap on their back. Tummy time is only for when your baby is fully awake.
Not only is tummy time important for your little one's development, but it's also an amazing opportunity to bond with your baby as you play, sing, and interact with them while they're seeing the world from their belly. 
Are you getting everything ready to welcome a new bundle of cuteness? It's normal to not feel completely prepared. That's why I created the free mini-course, Prepare For Baby, so that new moms can feel more confident and get even more excited for their newborn. Register now.